US Memorial Day
We will be closed on Friday, May 24 and Monday, May 27 in observance of US Memorial Day. Orders placed by 2pm Eastern Time (11am Pacific) on Thursday, May 23 will ship on Thursday, May 23. Our regular shipping schedule will resume on Tuesday, May 28.
Crystalfontz is a supplier of LCD, and OLED display modules used in embedded systems, rack-mount servers, and other devices. We also provide a full complement of accessories, including
touch screens
,
cables
,
PC mounting brackets
and
development / demo boards
. Our mission is to provide high quality displays quickly from local stock with full documentation and technical support. Place your order by phone or online to receive our same great service.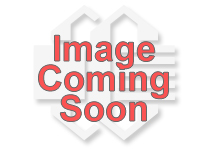 CFA735-YYK-KR2: 20x4 with Keypad, Yellow-Green Edge LED Backlight, STN Positive, Yellow-Green, Transflective, -20°C to +70°C, 12:00
---
---