This product is discontinued and has been replaced by
CFA634-TFH-KS
.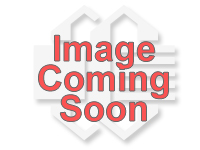 CFA634-NFA-KS
CFA-634 Serial LCD 20x4, RoHS Compliant, No Backlight, FSTN Positive, Reflective, 0°C to +50°C, 6:00
Recommended replacement parts:
CFA634-YFH-KS or CFA634-TFH-KS
CFA634 Serial Family
New in v2.0:
This display is the "v2.0" version of our serial display series. This version is generally command and mechanically compatible with our earlier 1.x series displays, while adding many improvements:
The LCD material is now FSTN (Film compensated Super Twisted Nematic) instead of STN. FSTN gives better contrast, faster response and makes an all-around more readable display.
The display now has the ability to store a customized boot screen of your design in its EEPROM. All features of the display are controlled: characters displayed, user-definable characters, backlight setting, contrast setting, cursor position, cursor style, "wrap" setting, "scroll" setting, and even the scrolling marquee.
The baud rates supported are now 19200, 9600, 4800 and 2400 baud. 1200 baud is no longer supported.
The PCB silkscreen has an abbreviated jumper setting table, so all the jumper settings are always in easy reference.
The CGROM is an enhanced version with many more useful characters: numeric superscripts, icons, mathematical symbols, some fractions, a great variety of arrows, many currency symbols, and more.
The processor's reset circuit has been improved to handle a wider range of slow-turn-on power supply conditions.
Other Features:
DB9 connector provided for simple RS-232 hookup
Large, easy to read characters: 7.3mm (0.287") character height
Available with bright, even, software adjustable LED backlighting or in a low-power reflective model
Software controlled contrast
"Gapless" horizontal bargraphs
Software controlled terminal style automatic scrolling and line wrapping
Unique "Scrolling Marquee" feature continuously scrolls a message across the display without host intervention.
Low speed "SPI" (Fclk max=18KHz) and "Inverted TTL" RS-232 for embedded applications
Buffered communication
Single board construction--no connectors to fail
Large display area in a compact 108mm x 43mm (4.25" x 1.69")package
Thin:

Reflective is 15.9mm (0.626") including DB-9 connector
LED Backlit is 19.9mm (0.783") including DB-9 connector

Negative voltage for contrast generated on board
Extended voltage (9-15v) and 5v power inputs standard on all modules for the controller. Backlight is 5v only.
Low power: Non-backlight operation will self-power from the DTR and RTS lines of most serial ports.
Available in a LCD drive bay kit, (see mounting bracket photos)
Available with USB interface
Physical Characteristics
| | |
| --- | --- |
| Characters x Lines | 20 x 4 |
Module Overall
width
height
depth
millimeters
130
63
15.9
inches
5
2
0.6
PCB Outline
width
height
depth
millimeters
130
63
15.9
inches
5
2
0.6
Viewing Area
width
height
millimeters
102
41.5
inches
4
1.6
Active Area
width
height
millimeters
93.54
34
inches
3.68
1
Character Size
width
height
millimeters
3.84
6.38
inches
0.15
0.25
Character Pitch
width
height
millimeters
4.68
8.9
inches
0.18
0.3
Dot Size
width
height
millimeters
0.72
0.86
inches
0.02
0.03
Dot Pitch
width
height
millimeters
0.78
0.92
inches
0.03
0.03
Optical Characteristics
| | |
| --- | --- |
| Display Technology | LCD |
| Display Addressing | passive |
| Glass Type/Glass Color | FSTN/Light Grey |
| Polarizer | Reflective |
| View Direction | 6:00 |
| | |
| --- | --- |
| Backlight Type | None |
| Mode | Positive |
| Foreground Color | Dark |
| Background Color | Light Grey |
Environmental
Operating Temperatures
min
max
Celsius
0°
50°
Farenheit
32°
122°
Storage Temperatures
min
max
Celsius
-10°
60°
Farenheit
14°
140°
Humidity
min
max
Non-condensing
0%
90%
Electronics
| | |
| --- | --- |
| Controller | CFA 632/634 |
| Interface | Logic Level Serial, RS232, SPI |
Datasheets
CFA-634_v2.0.pdf
(1MB, Oct 2005, Datasheet v.2.0, Hardware v.2.3, Firmware v.2.0)
634full_v0_7.pdf
(331KB, Apr 1999, Datasheet v.1.0, Hardware v.0.7, Firmware v.0.7)
Other Files
Subscribe to Part Change Notices by email or RSS
Part Change Notice #10454
Products Affected:
CFA634-NFA-KS, CFA634-TFB-KS, CFA634-NFA-KU, CFA634-TFB-KU, DB634-ALNFA-KS1, DB634-ALYDI-KS2, DB634-ALNFA-KS2, DB634-ALNFA-KU1, DB634-ALNFA-KU2, DB634-ALTFH-KS1, DB634-ALTFH-KS2, DB634-ALTFH-KU1, DB634-ALTFH-KU2, DB634-ALTMI-KS1, DB634-ALTMI-KS2, DB634-ALTMI-KU1, DB634-ALTMI-KU2, DB634-ALYFH-KS1, DB634-ALYFH-KS2, DB634-ALYFH-KU1, DB634-ALYFH-KU2, DB634-ALYDI-KS1, DB634-ALYDI-KU1, DB634-ALYDI-KU2, DB634-BGNFA-KS1, DB634-BGYDI-KS2, DB634-BGNFA-KS2, DB634-BGNFA-KU1, DB634-BGNFA-KU2, DB634-BGTFH-KS1, DB634-BGTFH-KS2, DB634-BGTFH-KU1, DB634-BGTFH-KU2, DB634-BGTMI-KS1, DB634-BGTMI-KS2, DB634-BGTMI-KU1, DB634-BGTMI-KU2, DB634-BGYFH-KS1, DB634-BGYFH-KS2, DB634-BGYFH-KU1, DB634-BGYFH-KU2, DB634-BGYDI-KS1, DB634-BGYDI-KU1, DB634-BGYDI-KU2, DB634-BKNFA-KS1, DB634-BKNFA-KS2, DB634-BKNFA-KU1, DB634-BKNFA-KU2, DB634-BKTFH-KS1, DB634-BKTFH-KS2, DB634-BKTFH-KU1, DB634-BKTFH-KU2, DB634-BKTMI-KS1, DB634-BKTMI-KS2, DB634-BKTMI-KU1, DB634-BKTMI-KU2, DB634-BKYFH-KS1, DB634-BKYFH-KS2, DB634-BKYFH-KU1, DB634-BKYFH-KU2, DB634-BKYDI-KS1, DB634-BKYDI-KS2, DB634-BKYDI-KU1, DB634-BKYDI-KU2, CFA634-NFG-KS, CFA634-TFH-KS, CFA634-TMI-KS, CFA634-YFH-KS, CFA634-YDI-KS, CFA634-NFG-KU, CFA634-TFH-KU, CFA634-TMI-KU, CFA634-YFH-KU, CFA634-YDI-KU
Date Issued:
February 6, 2013
Summary:
New v3.1 hardware version for CFA634 family of modules.
Last revision:
HW v2.4
Description:
As part of our continuous improvement process, the CFA634 family of modules has been redesigned to fall more in line with our other Value Add families of intelligent modules.

The module is keeping the same dimensions, mounting points, and existing header locations.

Changes:
- LCD controller is changing from Samsung S6A0073 to Rockworks RW1067
- Holtek HT48R30 is being replaced by Cypress PSoC CY8C27443
- USB interface integrated on PCB using FTDI FT232RL
- PCB layout changed to accommodate new LCD controller, new microcontroller, integrated USB interfaces
- The following hardware functionality has been migrated to firmware control;
- - Interface selection
- - Data normal / Inverted
- - Splash screen control
- - Baud rate

* Specifications are subject to change

Reason:
Samsung S6A0073 LCD controller is EOL. Module has been redesigned to incorporate the Rockworks RW1067. The Holtek HT48R30 one-time-programmable controller replaced with the Cypress PSoC CY8C27443 for improved functionality.
Impact:
This new hardware version is designed to be as fit and form compatible as possible with the current shipping hardware. There are major changes to the PCB layout due to the re-design of the CFA634 family.

Existing header locations and mounting points are renaming the same.

Additional header locations have been added for programming the PSoC and future functionality.
Recommendation:
Engineering samples should be available Quarter 3, 2013. Please send an email to support@crystalfontz.com to work with our engineering and support team to assist you with the migration.
Availability:
Q3 2013 - Samples available
End of Q3 / Beginning Q4 2013 - Transition to new version when previous version is exhausted
Q1 2014 - All CFA634 shipments new hardware
Price Change:
We are anticipating an increase in pricing.
New pricing is TBD
Part Change Notice #10308
Products Affected:
CFA634-YFB-KS, CFA634-YMC-KS, CFA634-NFA-KS, CFA634-TFB-KS, CFA634-TMC-KS, CFA634-YFB-KU, CFA634-YMC-KU, CFA634-NFA-KU, CFA634-TFB-KU, CFA634-TMC-KU, CFA634-NFG-KS, CFA634-TFH-KS, CFA634-TMI-KS, CFA634-YFH-KS, CFA634-YDI-KS, CFA634-NFG-KU, CFA634-TFH-KU, CFA634-TMI-KU, CFA634-YFH-KU, CFA634-YDI-KU
Date Issued:
January 10, 2011
Summary:
Update CFA634 series to firmware v2.3 and wide temperature LCD.
Last revision:
Hardware v2.3, Firmware v2.0
Description:
In a continuation of product improvement the CFA634 series has the following improvements:


Wide temperature support with -20°C to +70°C operation / -30°C to +80°C storage


The bezel changed from black painted metal to stainless steel. Stainless steel has lower environmental impact and improves ESD protection. If your design has the bezel exposed, it will show the silver color of the stainless steel rather than the previous painted black bezel.


The previous CFA634-YMC-KS and CFA634-YMC-KU (new CFA634-YDI-KS and CFA634-YDI-KU) changed from STN to double negative (FFSTN) LCD for improved appearance.


Firmware revision to match hardware revision and is now displayed on the boot screen

Reason:
Improvements in design allow for better manufacturing, ESD protection, and appearance.
Impact:
The new version is designed to be Fit, Form, and Function compatible with previous versions of the CFA634 series. Semi-Custom and Defined Parts will have updated part numbers.
Recommendation:
Engineering samples should be available by the end of Quarter 1, 2011. Please send an email to support@crystalfontz.com to work with our engineering and support team to assist you with the migration.
Availability:
Volume availability Second Quarter 2011.
Price Change:
No price change at this time
Attachment:
634_Wide_Temp_PCN.pdf

(285KB)

add a note
User Contributed Notes for CFA634-NFA-KS
No notes for this product yet.