DB634-ALTFH-KS2
Drive bay kits have been replaced by build options from the base display Cart Options.
This allows for more customization to better fit your needs.
To order your display in a drive bay, please start with the base
CFA634-TFH-KS
display module.
If you have any questions, please contact our
our Support Team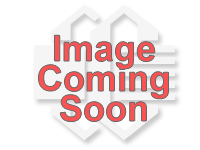 LCD Drive Bay kit for personal computer case
Mounts a backlit CFA634 display in a single PC "CDROM" size 5 1/4" drive bay.
Precision formed rigid metal bracket
Choose beige plastic, black plastic or aluminum overlay
Overlay with thick, hardcoated Lexan® or Marnot® window protects the LCD
Kit includes all hardware and cables
Perfect for LCDproc or servers without monitors
Can be customized with your logo and colors to add distinction to your product. (100 piece minimum; prepaid order only)
TECHNICAL SPECS
For reference only.
For design purposes, please use the specifications in the
datasheet
.
Datasheets