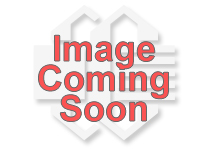 SCAB
System Cooling Accessory Board adds fan and temperature cooling functions to CFA631 and CFA635 displays.
SCAB Family
Adds the same fan and temperature cooling functions to our CFA631, CFA635 and CFA735 intelligent USB displays that are available natively in CFA633 displays.
Four fan connectors with RPM monitoring and variable PWM fan power control
Temperature Monitoring: up to 32 channels (16 channels on the CFA-FBSCAB) at up to 0.5°C accuracy
4 GPIO lines on the System Cooling Accessory Boards allow:

ATX power supply control functionality. Use keypad buttons on the display as "power" and "reset" buttons for your system.
Hardware watchdog that can reset the host in the case of host software failure.
Advanced digital GPIO control with PWM output

Compatible with our free software for controlling all display functionality, including these temperature and fan features.
For reference only.
For design purposes, please use the specifications in the
datasheet
.
Physical Characteristics
Module Overall
width
height
millimeters
60
40
inches
2.36
1.57
PCB Outline
width
height
millimeters
60
40
inches
2.36
1.57

add a note
User Contributed Notes for SCAB
No notes for this product yet.
People who bought this product also bought:
Prices without customizations:

Ship Qty
Price
1
$13.70
20
$12.38
50 *
$11.06
200 *
$10.96
* These quantities may have up to 90 days lead time.