PDK-1
The PDK-1 allows you to quickly and easily utilize the Crystalfontz
CFAH1604A*
series of modules in a new product, complete with keypad which is 9 keys in a matrix plus two independent momentary buttons, with user definable key legends. All keys have a metal dome for tactile feedback. There is also room to install your own toggle switch, indicator light or potentiometer. The PCB has lots of room for your prototype circuits.
The PDK-1 includes all mounting hardware, and power supply. Basic assembly required (all you'll need is a screwdriver).
We're providing some basic samples to help you get started. Click
here
for the source code (your PDK will come with this code installed). Note that it was written for the
CodeVision
compiler.
Available from
JEM Innovation
.
View of the PDK-1 with the default firmware and the LCD powered.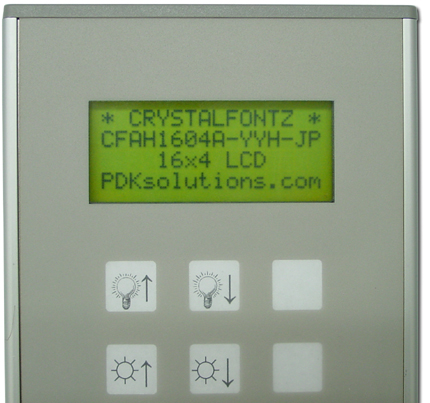 Front view of the PDK-1.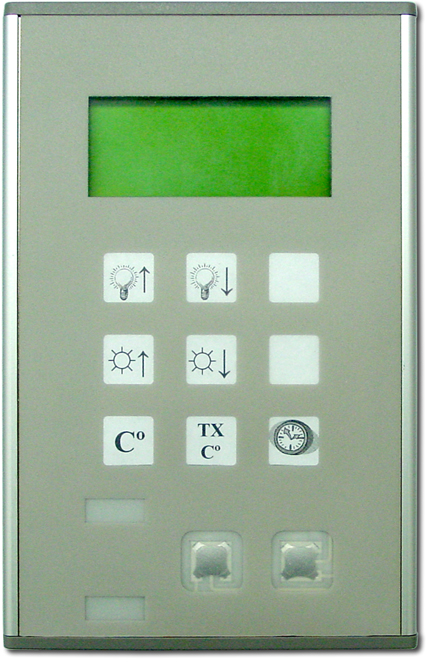 View more
images
of the PDK-1.