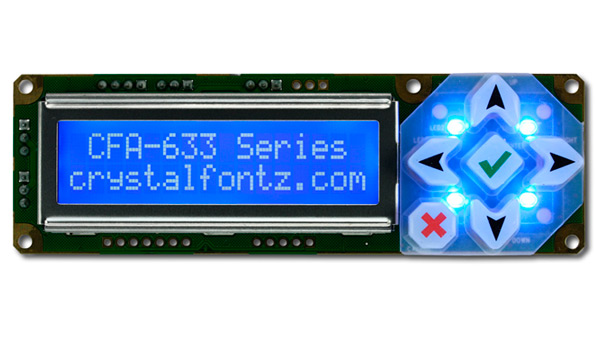 Close Me!
High Level Character
Crystalfontz is a supplier for high-level graphic LCD Modules, making it easier for you to communicate with our LCD modules.
Tim Martin handled our case quickly and effectively. Having awesome support really speaks for the Crystalfontz organization as a whole. We look forward to working with your company on future projects.


Software
Download Drivers & Utilities for our Hardware
Tech Forum
Get information and support from the community that uses our display modules.