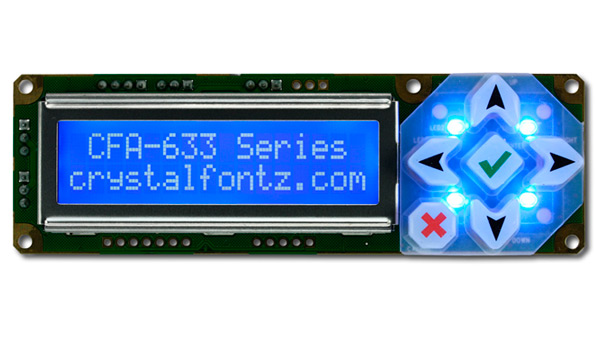 Close Me!
High Level Character
Crystalfontz is a supplier for high-level graphic LCD Modules, making it easier for you to communicate with our LCD modules.
Barbara was very Helpfull, with the Return of my Products and Tim Martin Was A Huge Help In finding out the right part that we needed. Thank You So Much Barbara & Tim.


Software
Download Drivers & Utilities for our Hardware
Tech Forum
Get information and support from the community that uses our display modules.