US Independence Day
We will be closed on Friday, July 3, 2015 through Monday, July 6, 2015 in observance of US Independence Day. Orders placed by 2pm Eastern Time (11am Pacific) on Thursday, July 2, 2015 will ship on Thursday, July 2, 2015. Our regular shipping schedule will resume on Tuesday, July 7, 2015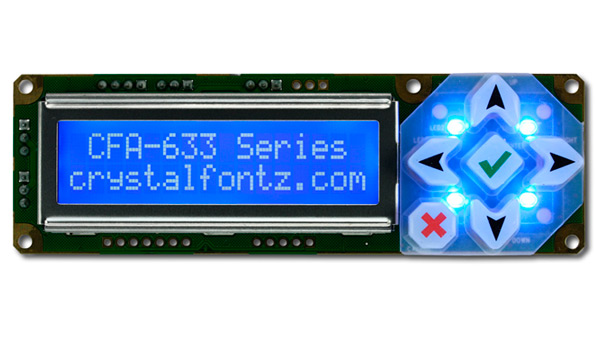 Close Me!
High Level Character
Crystalfontz is a supplier for high-level graphic LCD Modules, making it easier for you to communicate with our LCD modules.
The response time was really quick. Tim explained the whole process that was related to the problem i was having, and then gave an idea of what might be wrong. I was able to find the problem right away.


Software
Download Drivers & Utilities for our Hardware
Tech Forum
Get information and support from the community that uses our display modules.