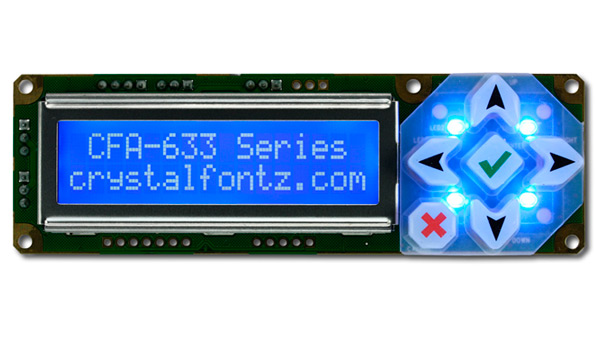 Close Me!
High Level Character
Crystalfontz is a supplier for high-level graphic LCD Modules, making it easier for you to communicate with our LCD modules.
It's rare to find customer service this fast and helpful. Tim went way beyond the call of duty to help answer my question. I can't recommend him enough.


Software
Download Drivers & Utilities for our Hardware
Tech Forum
Get information and support from the community that uses our display modules.