This display is not recommended for new designs. Once current stock is depleted it will no longer be available.
320x240 Resistive Touch Screen LCD
Part Number: CFAX320240DX-TFH-T-TS
Pricing
Components worth considering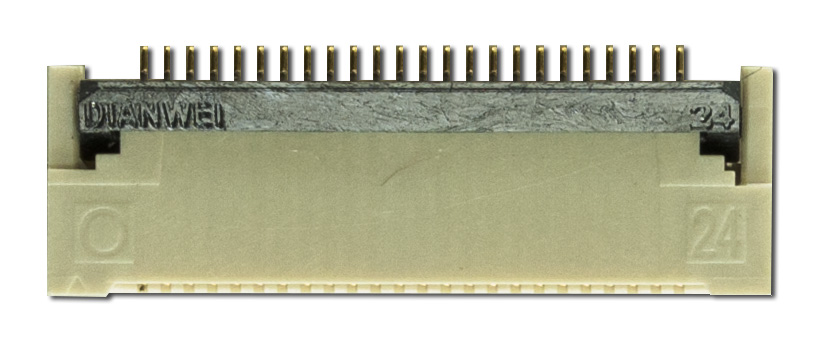 24 Position, 0.5mm Pitch, Gold, FCC FPC ZIF Connector
Add 5 ZIF Connectors
$0.84
ea.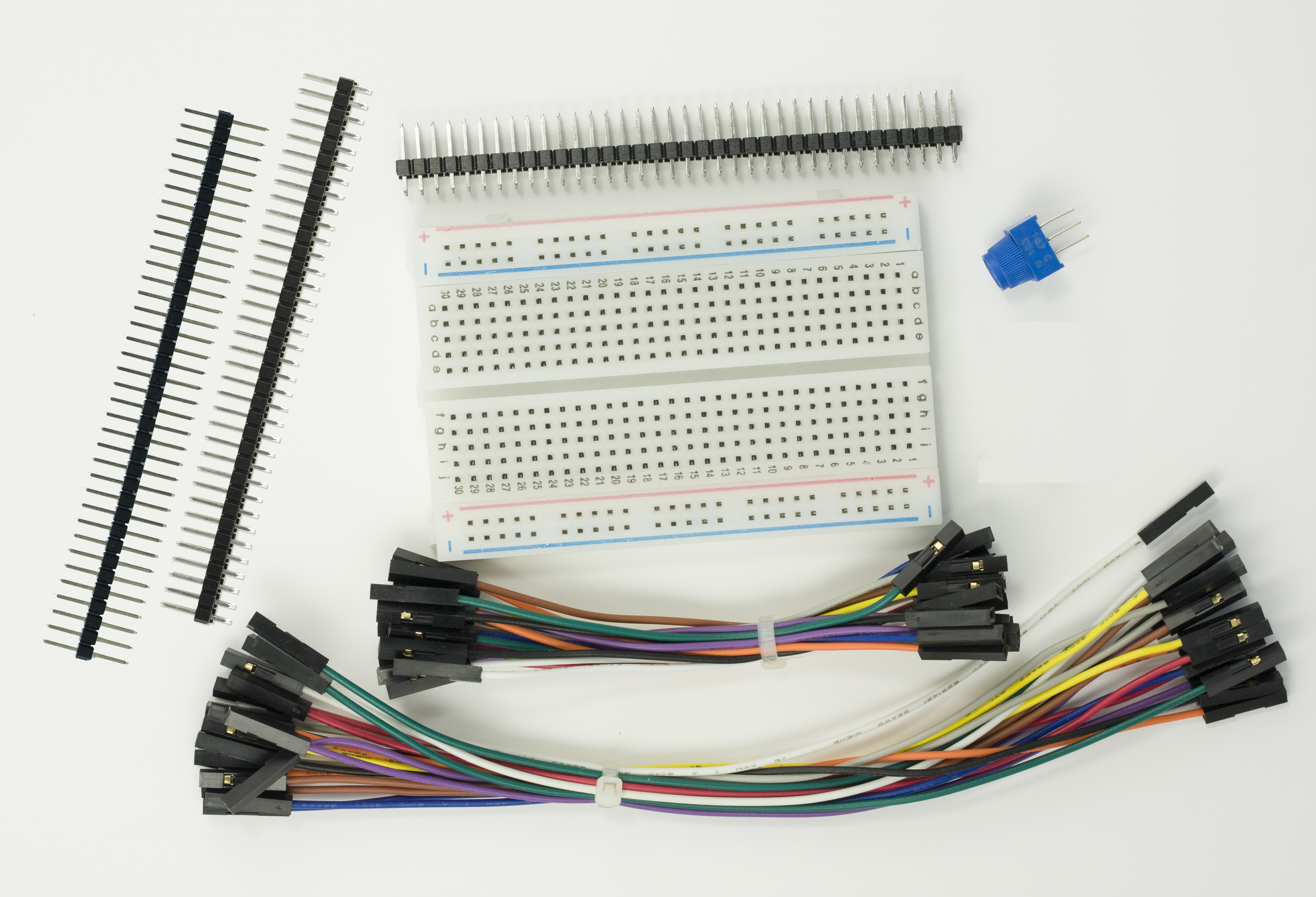 LCD Starter Kit with Potentiometer
Everything you need to connect
$10.95
ea.
Need a written quote? Add to cart, then enter your email address in the "request a quote" box.
Datasheet
Compliance Documents
Description
This 320x240 graphic LCD module offers resistive touch screen.
3.3v operation.
Built-in Epson S1D13700 or compatible controller with 32Kbyte SRAM.
Available in several variations of backlight and polarizer  (minimum order may be required).
Operating temperature range from -20°C to 70°C.
Need this module without a touchscreen, or in a different color? Contact us about availability.
TECHNICAL SPECS
Physical Characteristics
| | |
| --- | --- |
| Column Dots x Row Dots | 320 x 240 |
| Module Overall | width | height | depth |
| --- | --- | --- | --- |
| millimeters | 94.7 | 83.3 | 11.6 |
| inches | 3.728 | 3.280 | 0.457 |
| Viewing Area | width | height |
| --- | --- | --- |
| millimeters | 81.4 | 61 |
| inches | 3.205 | 2.402 |
| Active Area | width | height |
| --- | --- | --- |
| millimeters | 76.78 | 57.58 |
| inches | 3.023 | 2.267 |
| Dot Size | width | height |
| --- | --- | --- |
| millimeters | 0.23 | 0.23 |
| inches | 0.009 | 0.009 |
| Dot Pitch | width | height |
| --- | --- | --- |
| millimeters | 0.24 | 0.24 |
| inches | 0.009 | 0.009 |
| Flexible Cable (FFC/FPC) | length |
| --- | --- |
| millimeters | 30.7 |
| inches | 1.209 |
Optical Characteristics
| | |
| --- | --- |
| Glass Type/Glass Color | FSTN/Light Gray |
| Polarizer | Transflective |
| View Direction | 6 o'clock |
| Sunlight Readable | Yes |
| | |
| --- | --- |
| Backlight Color | White |
| Backlight Type | LED |
| Mode | Positive |
| Foreground Color | Dark |
| Background Color | Light Gray |
Electrical Specifications
| | |
| --- | --- |
| Supply Voltage for Logic Minimum | 3V |
| Supply Voltage for Logic Maximum | 3.6V |
| Supply Voltage for Logic Typical | 3.3V |
| | |
| --- | --- |
| Supply Current Minimum | 22mA |
| Supply Current Maximum | 50mA |
| Supply Current Typical | 30mA |
Backlight Electrical Specifications
| | |
| --- | --- |
| Forward Voltage Minimum | 3.4V |
| Forward Voltage Maximum | 3.6V |
| Forward Voltage Typical | 3.5V |
| | |
| --- | --- |
| Forward Current Minimum | 72mA |
| Forward Current Maximum | 120mA |
| Forward Current Typical | 82mA |
Environmental
| Operating Temperatures | min | max |
| --- | --- | --- |
| Celsius | 20° | 70° |
| Fahrenheit | 68° | 158° |
| Storage Temperatures | min | max |
| --- | --- | --- |
| Celsius | -30° | 80° |
| Fahrenheit | -22° | 176° |
| Humidity | min | max |
| --- | --- | --- |
| Non-condensing | 0% | 90% |
Part Change Notice
Subscribe to Part Change Notices by email or RSS
Part Change Notice #11040: End-of-Life Notification
| | |
| --- | --- |
| Product Affected: | CFAX320240DX-TFH-T-TS |
| Date Issued: | March 13, 2019 |
| Summary: | End-of-Life Notification |
| Description: | The part listed is being set to end-of-life. |
| Reason: | Critical components are no longer available. |
| Impact: | Once current stock is depleted, this part will not be available. |
| Recommendation: | These parts are not recommended for new designs. |
| Availability: | Current stocks only. No replacement parts are available at this time. |
Product Update #10333: New Product in Standard Graphic Modules: CFAX320240DX-TFH-T-TS
| | |
| --- | --- |
| New Product: | CFAX320240DX-TFH-T-TS |
| Date Issued: | March 28, 2011 |
| Summary: | New Product in Standard Graphic Modules: CFAX320240DX-TFH-T-TS |
| Description: | 320x240 Graphic LCD, White Edge LED Backlight, FSTN Positive, Transflective -20°C to +70°C 6:00, 4-wire Analog Touch Screen |