38 inch PC Power to 16-Pin Cable
Part Number: WR-PWR-Y24
PC power supply to 16 pin connector cable used to connect power directly from the power supply to our CFA631 or CFA635 LCD modules or CFA-RS232 board.
Need a written quote? Add to cart, then enter your email address in the "request a quote" box.
Compliance Documents
TECHNICAL SPECS
Physical Characteristics
| Flexible Cable (FFC/FPC) | length |
| --- | --- |
| millimeters | 965 |
| inches | 37.992 |
For reference only. For design purposes, please use the specifications in the datasheet.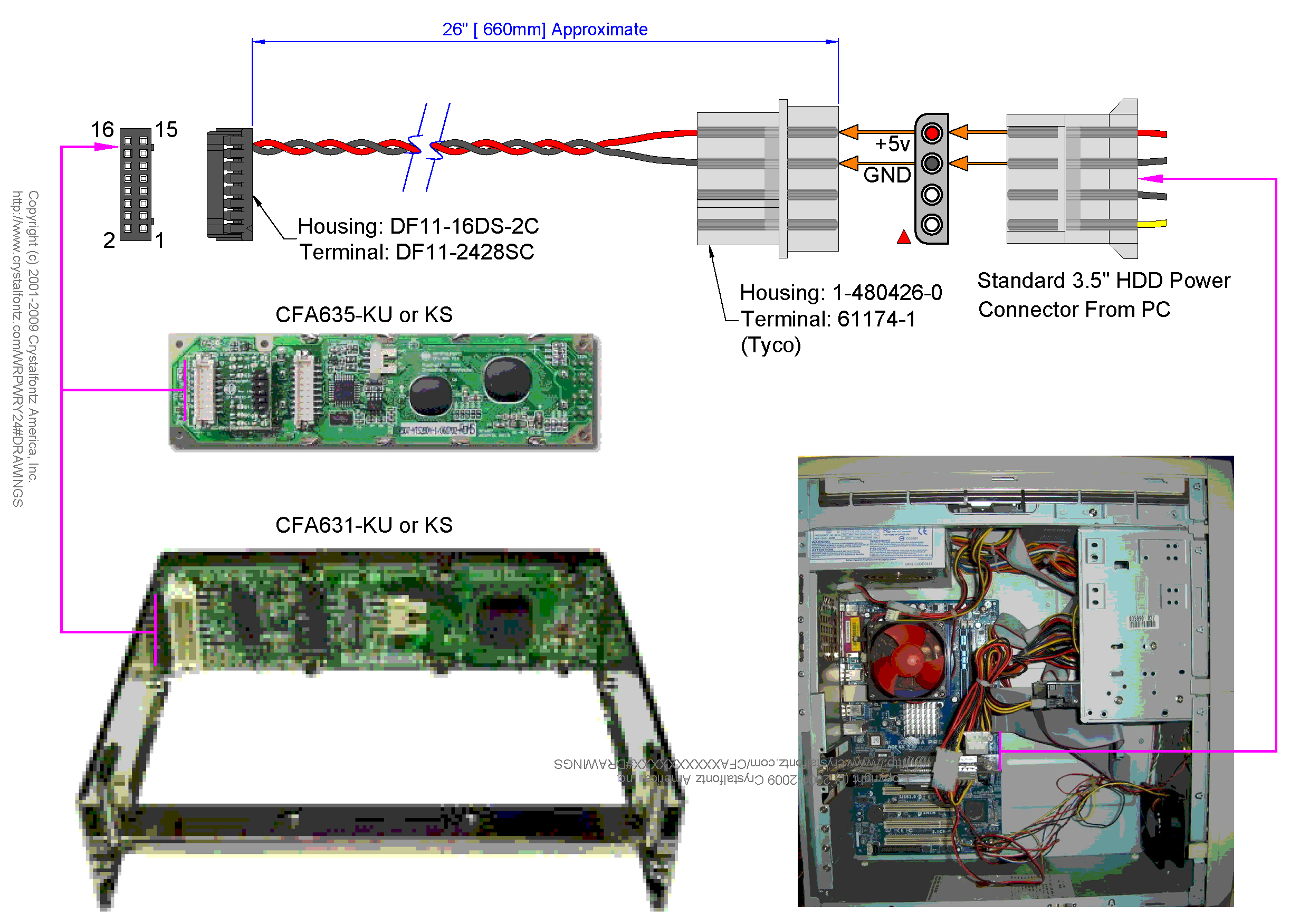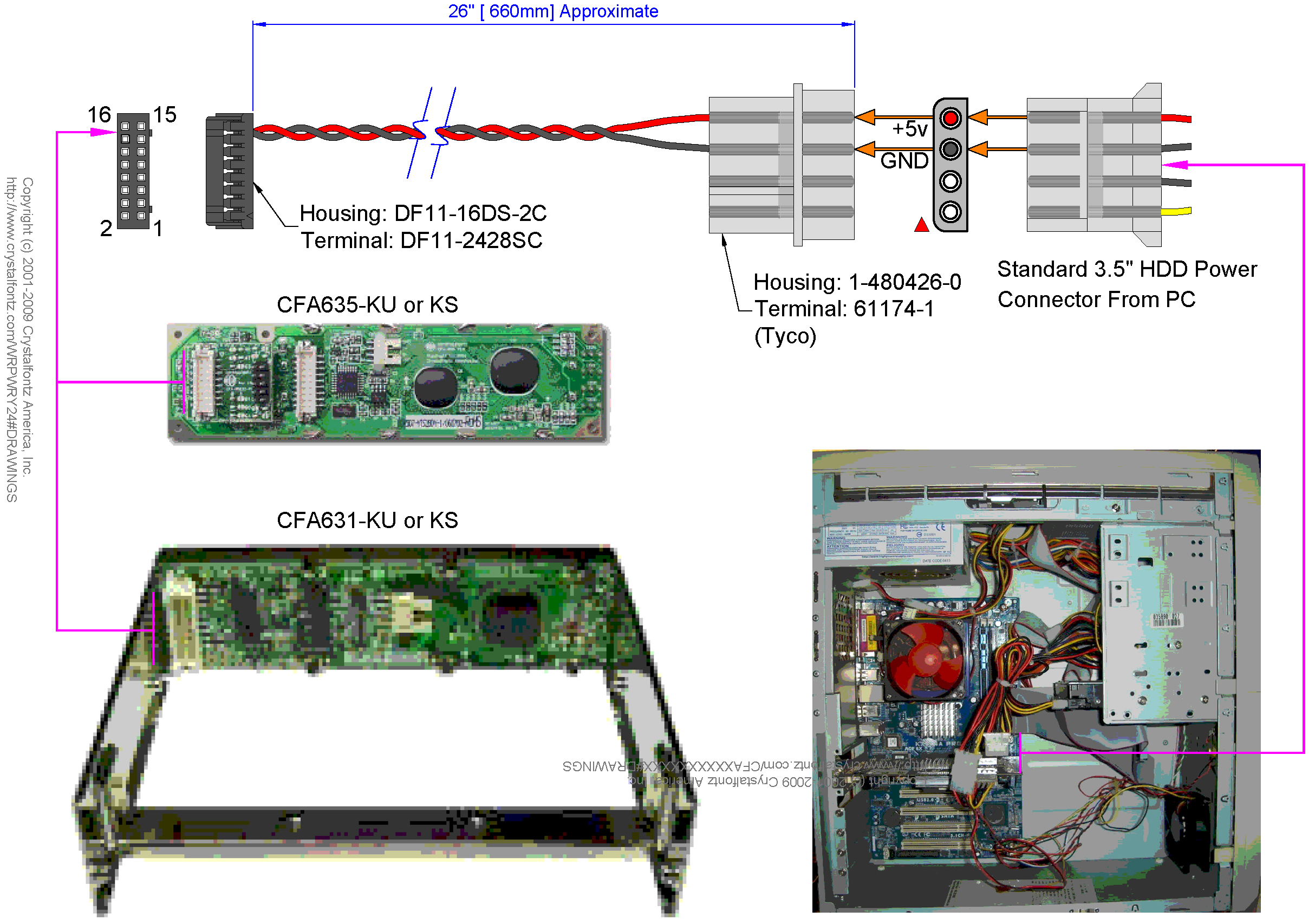 Product Notes
When using this cable with CFA631 family modules - Open JP2. With CFA735 family modules - Open JP10. This will avoid back-powering the USB subsystem.