PC Power to 16 Pin Cable
Part Number: WR-PWR-Y25
Pricing
Quantity
Price
1

$

4.50

10

$

4.00

20

$

3.75

50

$

3.50

100

$

3.25

500 *

$

3.00

1000 *

$

2.75
Need a written quote? Add to cart, then enter your email address in the "request a quote" box.
Compliance Documents
Description
Provides ATX power switch functionality to the attached LCD module without the use of a SCAB.
RoHS Compliant.
We also offer the WR-PWR-Y38 which is a longer, but otherwise identical cable.
TECHNICAL SPECS
Physical Characteristics
| Flexible Cable (FFC/FPC) | length |
| --- | --- |
| millimeters | 295 |
| inches | 11.614 |
For reference only. For design purposes, please use the specifications in the datasheet.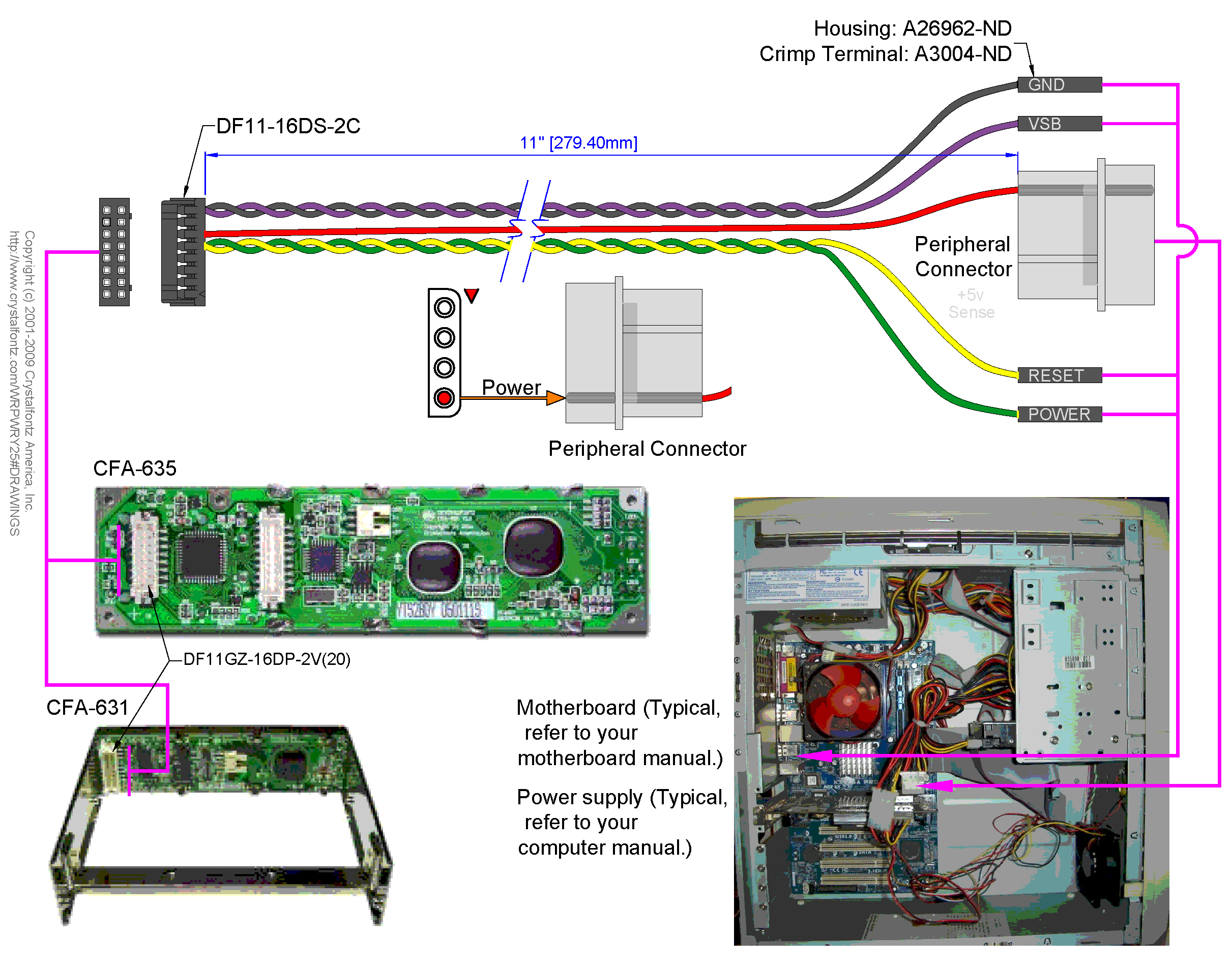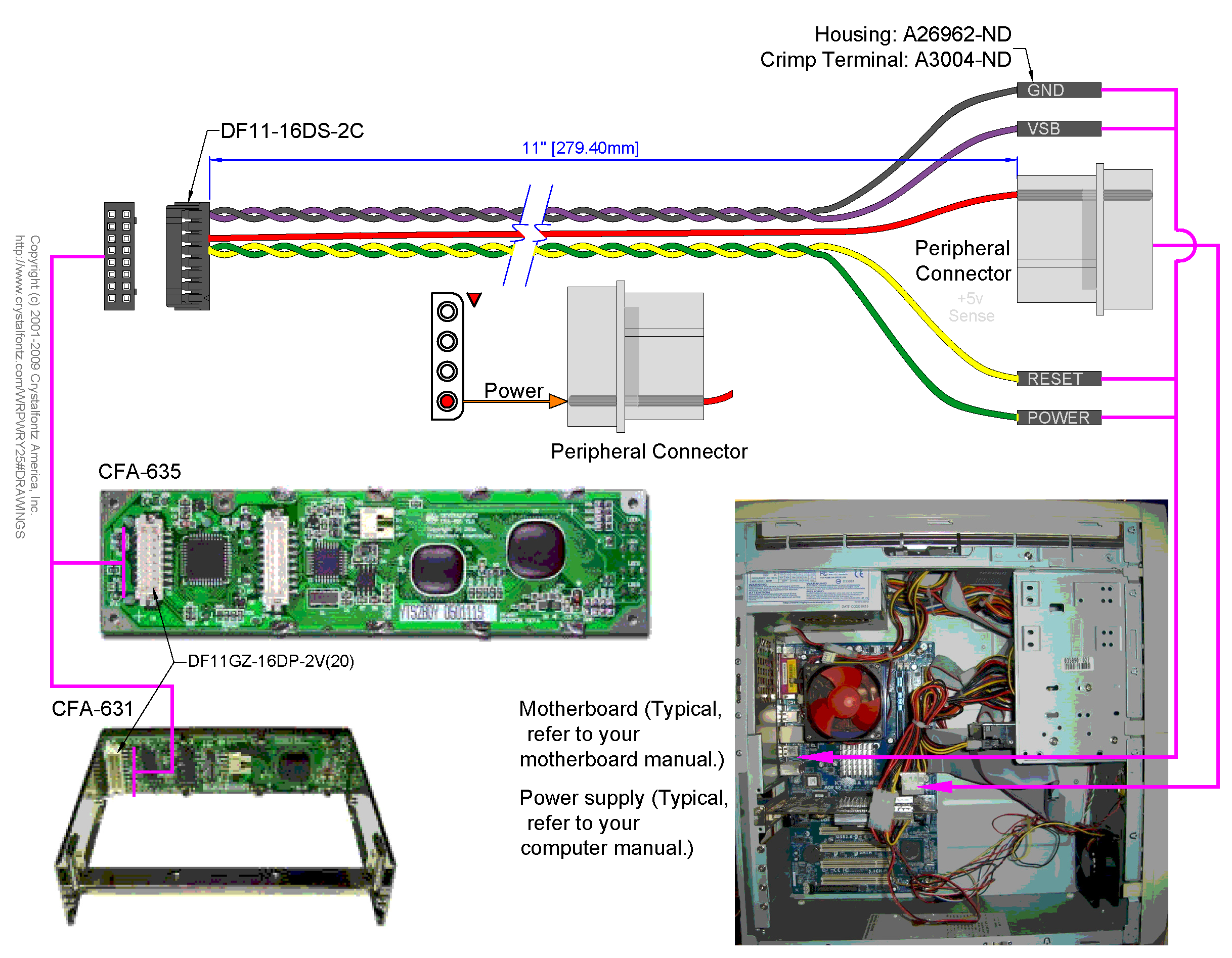 Product Notes
JP2 will need to be opened on the module when used with this cable to avoid back-powering the USB bus.