USB Motherboard Cable
Part Number: WR-USB-Y11
Pricing
Quantity
Price
1

$

5.50

10

$

5.00

20

$

4.50

50

$

4.00

100

$

3.90

500

$

3.75

1000

$

3.65
Need a written quote? Add to cart, then enter your email address in the "request a quote" box.
Compliance Documents
Description
Cable with 2mm motherboard header to connect our USB displays to the USB pins on your motherboard. RoHS Compliant.
We also offer the WR-USB-Y33 which is similar, except it uses a single 4-pin connector instead of 4 individual pins.
TECHNICAL SPECS
Physical Characteristics
| Flexible Cable (FFC/FPC) | length |
| --- | --- |
| millimeters | 770 |
| inches | 30.315 |
For reference only. For design purposes, please use the specifications in the datasheet.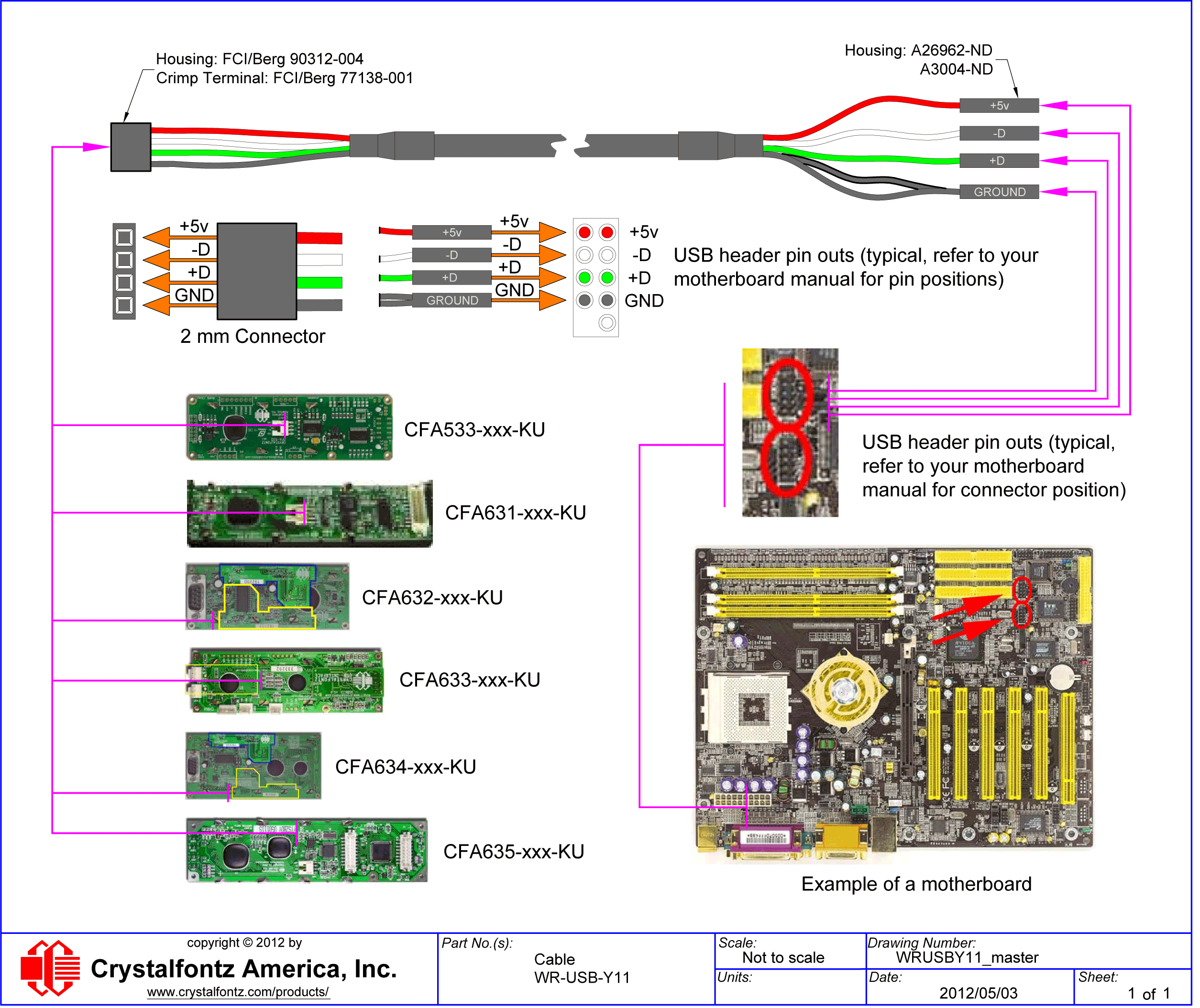 Production Notes
If you have been ordering your module / bracket kit with a "-KU2" suffix, or have been ordering your module with a WRUSBY11, please see
Product Update Notice #10430
.