Spokane was inundated with some early season snow before we were entirely prepared. Luckily, we have Larry who is always willing to step up and tackle any task. All in all we ended up with a couple of inches of snow at our headquarters!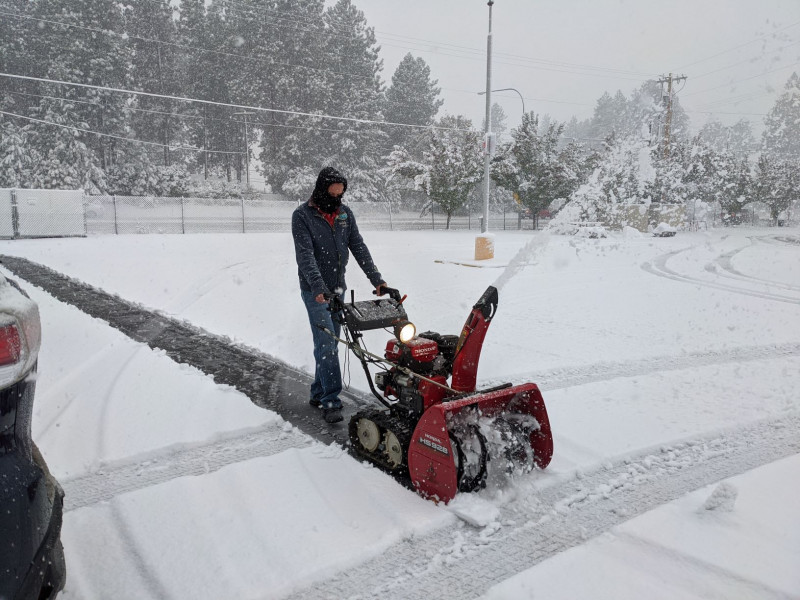 We figured this was the perfect time to reinstate our 5-Question Interview Series. So in this 5-Question Interview, meet Larry. Larry's job title is Administrative Assistant, and his job duties span just about the entirety of CFA.
5-Question Interview: Larry
This interview is part of a series of 5-question interviews to meet the people at Crystalfontz who are part of our engineering team, answer the phone, answer support tickets, and ship your orders.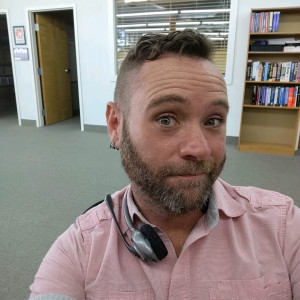 Here's our chat with Larry:
1) How long have you worked at Crystalfontz?
I was originally hired in 2011, departed in 2015 to move home to Texas. Upon my return to Spokane in August of 2019, Crystalfontz asked me to come in to help out for two weeks. A month later, I was hired as their first Administrative Assistant.
2) What are your main job duties (besides snow blowing)?
Receiving, assisting the logistics department, accounts receivable and payable, event planning, running errands and supply ordering.
3) What are your favorite things about working at Crystalfontz?
The family atmosphere. Everyone genuinely cares about you. Working here does not feel like work.
4) What hobbies do you like to do in your spare time?
During the summer, I enjoy just about everything about being outdoors. During the winter, not so much.
5) Do you integrate electronics or LCDs in your non-work life?
Everyday, especially in the kitchen. I depend on the clock and the timer on the coffee pot, the temperature on the stove and the timer on the microwave.
Contact Us
If you have any questions, we can be reached at support@crystalfontz.com, we also provide chat and telephone support Monday through Friday during our open hours. If you call us, you might just get the chance to talk with Larry!
We love to hear about your projects! Find us around the web (YouTube, Facebook, Instagram, LinkedIn, Twitter, Forum) and let us know what you're working on.