We've released some pretty neat new products this summer! Check them out below:
Displays
New Small TFTs
Our new TFTs are tiny! We added a family of TFTs that are less than 1″ on the diagonal with full color and an optional touchscreen. Find out more on the product pages: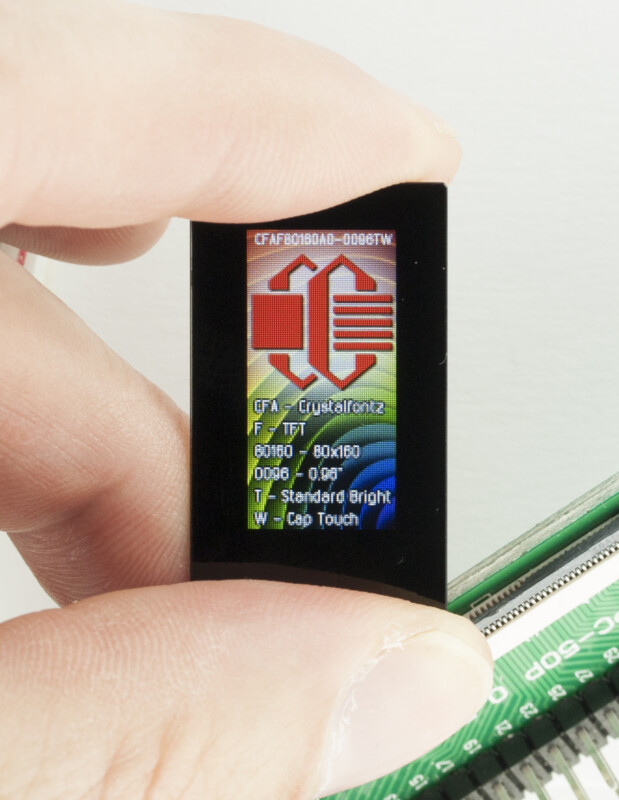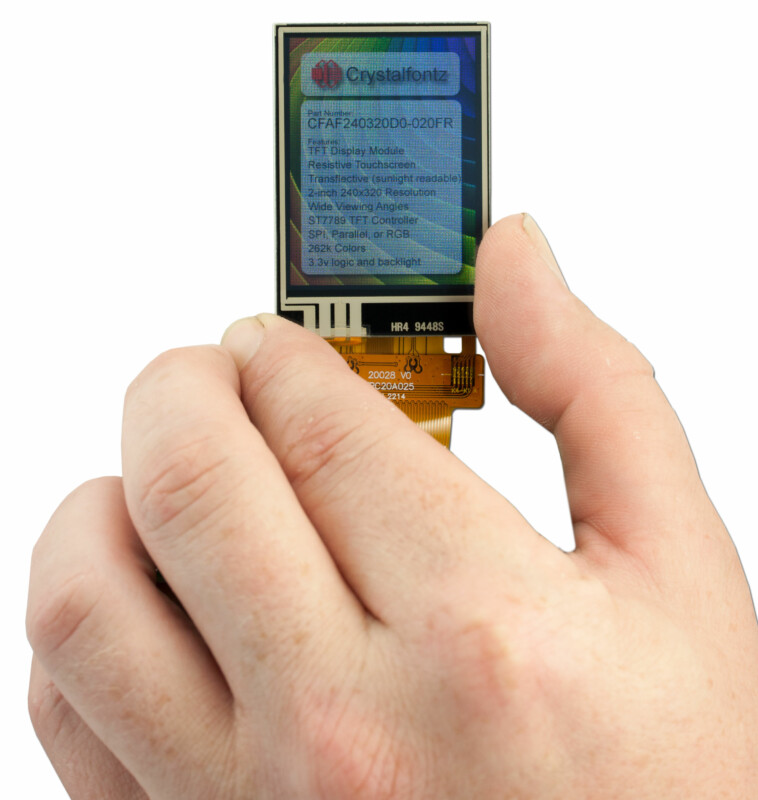 Our final new small display of the summer is the 240×320 2.4″ Resistive Touchscreen TFT Display.
This display joins our family of 2.4″ displays which already included a non-touch and a capacitive touch display with overhanging glass. This family of displays is sunlight readable thanks to a bright backlight, and supports parallel, RGB, or SPI communication.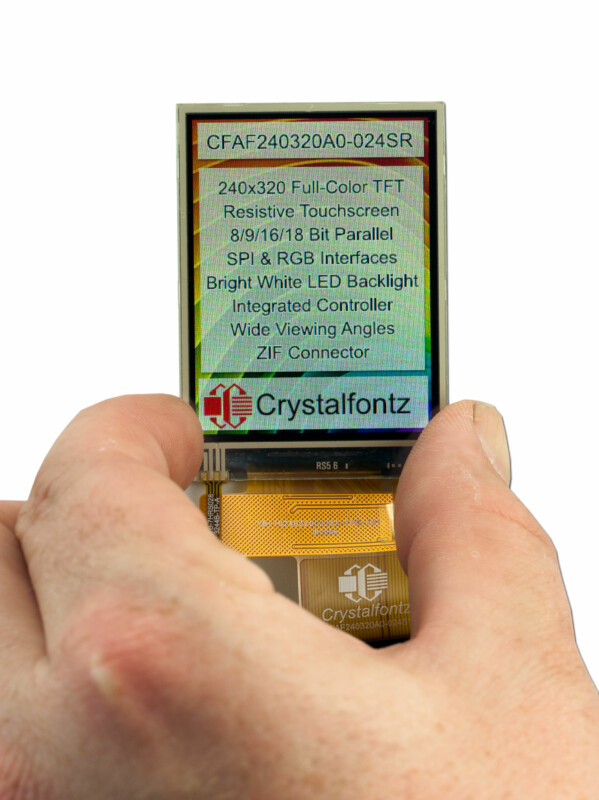 Display Accessories
ZIF Breakout Boards
We recently released the first 13 boards in our new Breakout Boards family. These boards take a ZIF connector and break it out to a tenth inch header for easy prototyping. Simply connect a display with a ZIF tail into an appropriate CFA Breakout Board and you can easily connect it to your microprocessor.
If your display requires a higher backlight voltage or lots of external passive components, consider our Multi-Use ZIF Breakout Board which has land patterns for components and a voltage booster.
USB-C Cables
We also released four different USB-C cables. Snag one of these for connecting our intelligent LCDs to your computer, use one with a Seeeduino, or just to have a spare cable around.
Parts Changed
While we do everything we can to avoid changing our parts, sometimes change is inevitable. These parts were recently updated to allow us to continue to provide them in the long term:
Contact Us
If you have any questions, we can be reached at support@crystalfontz.com, we also provide chat and telephone support Monday through Friday during our open hours.
We love to hear about your projects! Find us around the web (YouTube, Facebook, Instagram, LinkedIn, Twitter, Forum) and let us know what you're working on.