We add to our catalog of new product videos and demonstrations as often as we can. In this video, we are showcasing our new 7″ HDMI Raspberry PI display, which is available now.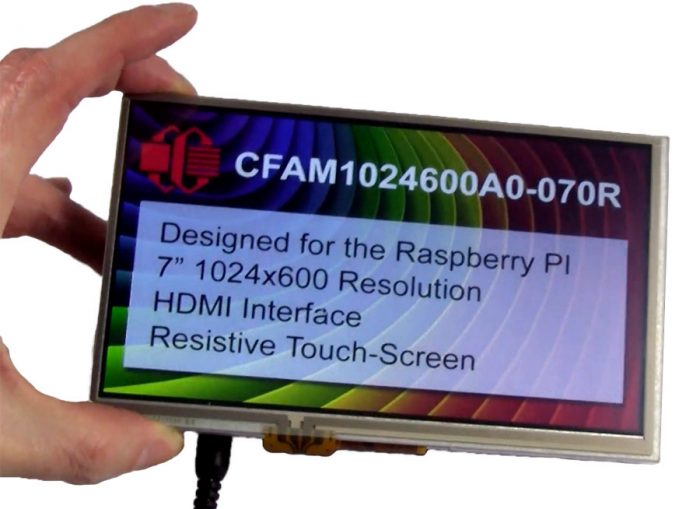 This 7 inch TFT LCD was designed specifically for integration with a Raspberry PI. It uses the RPI's HDMI port, PINS and USB connection for the touchscreen. It features a resistive touchscreen and 1024×600 pixel resolution.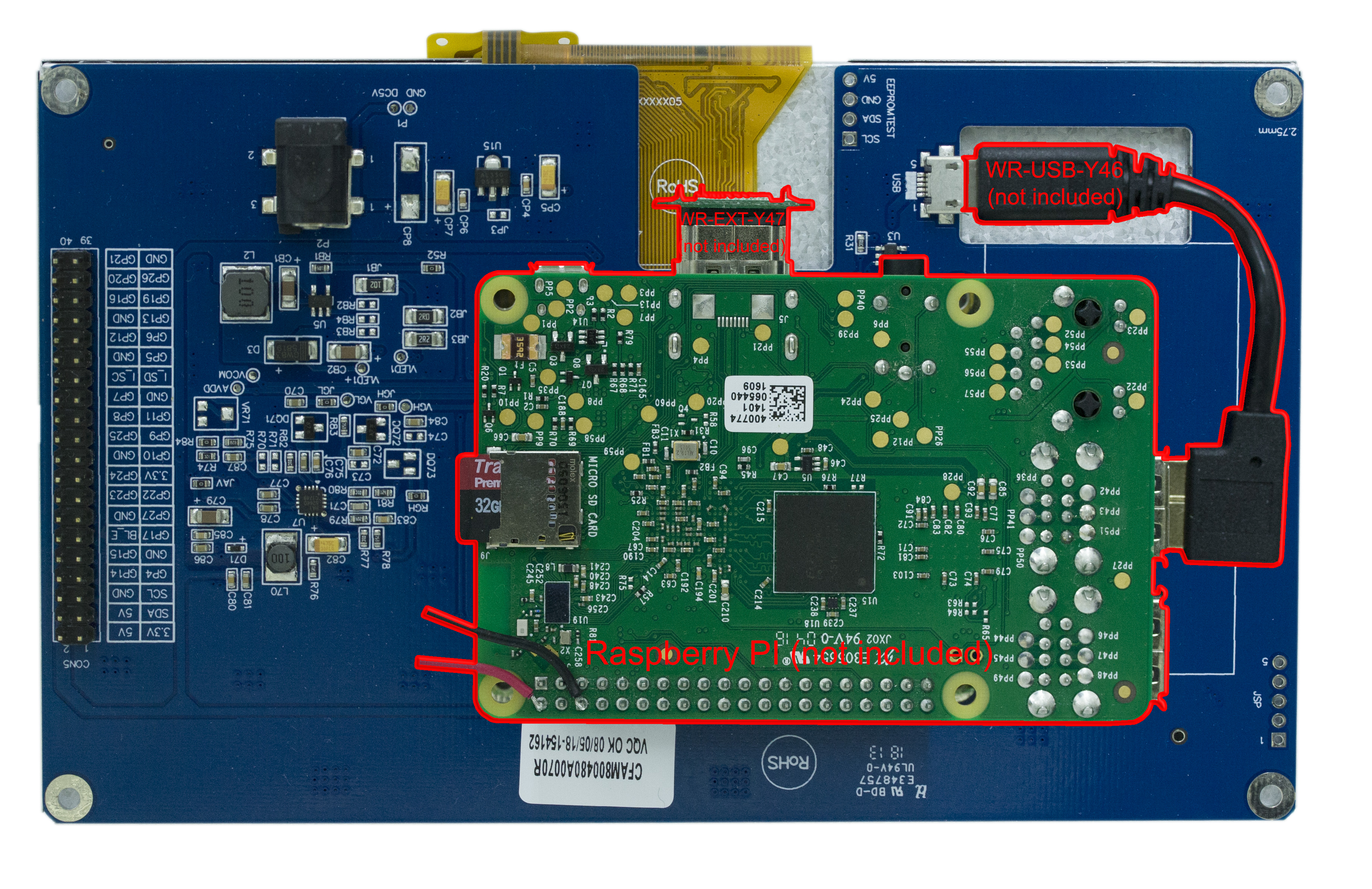 Built-in HDMI Functionality
This display can also be used as a tiny HDMI monitor for any embedded PC. The Crystalfontz HDMI displays use the standard HDMI protocol so anything that can drive a standard HDMI display will drive this display (OSX, Windows, Linux, any HDMI controller or IC, etc.).
It is important to note that the Raspberry Pi does not automatically detect the size of a display so the config file needs to be adjusted per the datasheet of the chosen display for it to start functioning properly.

Additional HDMI TFT Displays
Crystalfontz is proud to carry a selection of 7″ and 10″ HDMI TFT displays. View the growing Crystalfontz HDMI TFT catalog here.
Display Demonstration Videos
Please visit the Crystalfontz YouTube Channel for product demonstrations and tutorials.
Is there a display we carry that you'd like to see a video demonstration of? Send us an email at support@crystalfontz.com and we'll do our best to make one for you.
Have A Question?
We are here to help and can assist you in finding the best display for your project. Please contact our friendly sales and support team — ready to answer any questions that you may have about these HDMI modules or any of our products.