Crystalfontz is extra excited to announce the latest addition to our display line: the new Crystalfontz 128×56 Transparent OLED.
Let's take a quick look before diving into the details.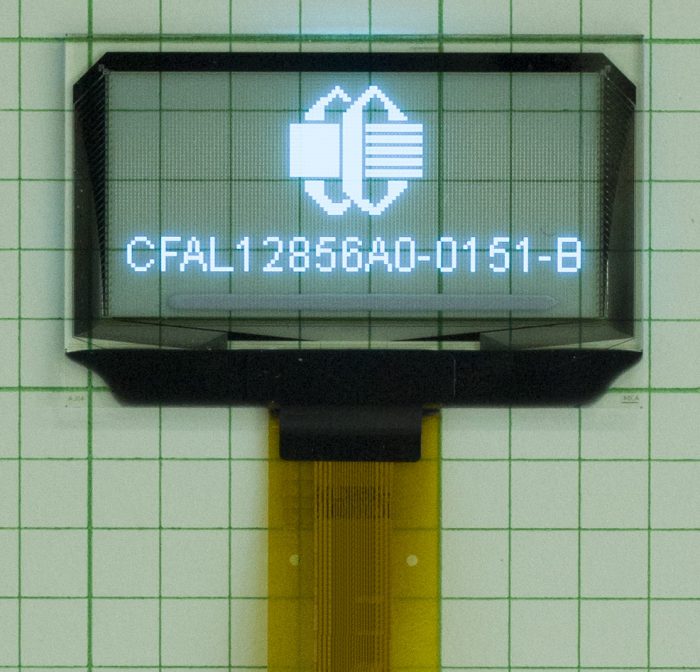 We love this bright display and transparent background. We are excited about the possibilities for working with your design ideas and projects.
The Details
This transparent OLED display:
Uses the common Solomon Systech SSD1309 integrated controller
The pixel color is a light-blue when lit and about 70% transparent when not lit
Super bright, monochrome display
1.51″ diagonal
Easily powered up with an Arduino controller
Check it out in action
Need some transparency in your project?
We are here to answer your questions about this 128×56 transparent OLED display and will assist you in finding the best display for your project. Please contact our friendly sales and support team — ready to answer any questions that you may have about this module or any of our products.
Related blog post – Crystalfontz flexible displays