Whether it is a 'traditional' USB display, or one of our TFT, OLED, or ePaper modules, we understand that bringing up displays can be a complicated process. We are here to help and we do everything we can think of to make it an easy-to-understand and painless process so you can be up and running in no time.
Getting Started Guide — 5 Steps
1) Fully documented code samples using common and popular hardware including Arduino Sketches or ATMega2561 on each product page.
2) Complete and accurate datasheets for every module so you can quickly find the info relative to your project specifications.
3) Hardware design files (when applicable).
4) Reach & RoHs compliance documentation.
5) Unparalleled support. Please contact us by phone, chat, or email 5 days a week, we're available to help.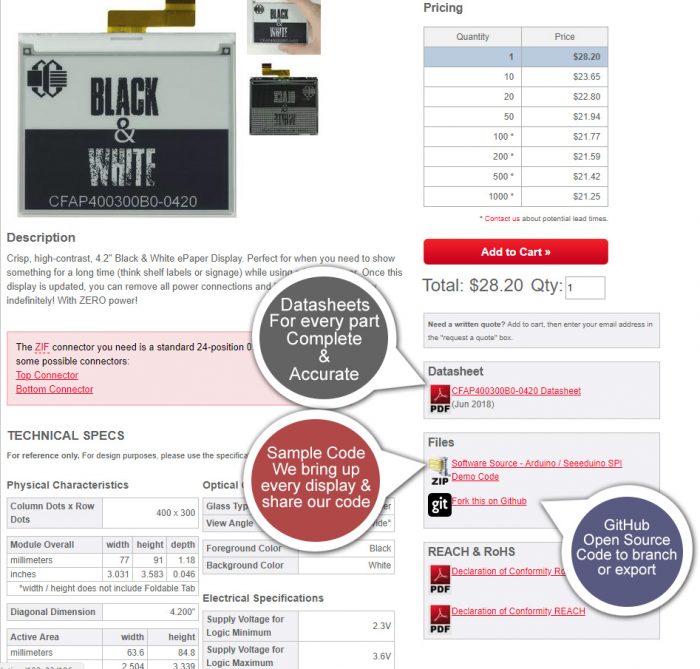 Yes but… I still have a question
We welcome your inquiries about any of our products, pre- and post-sale. Please don't hesitate to contact our knowledgeable and friendly support staff by email, phone, or chat.