We have added two new ePaper modules to the Crystalfontz ePaper lineup that we are very excited about.
New ePaper Displays
Here are the links to jump directly to the product pages and technical specifications:
Why We Love ePaper
We love ePaper modules because of the very low power requirements. These displays only require power when being updated. Once the screen is displaying the graphic of your choice, you can disconnect the display entirely from its power source and it will continue to display indefinitely.
3-Color ePaper Display
The new 3-color ePaper display is similar to our other 3-color ePaper displays, but this module features black, white, and yellow color options instead of red.
The 4.2″ diagonal measurement (400×300 pixel) offers a large area for text or graphics.
Add some zing to your message with eye-catching yellow color. If yellow isn't your color, check out our 3-color red and other ePaper modules.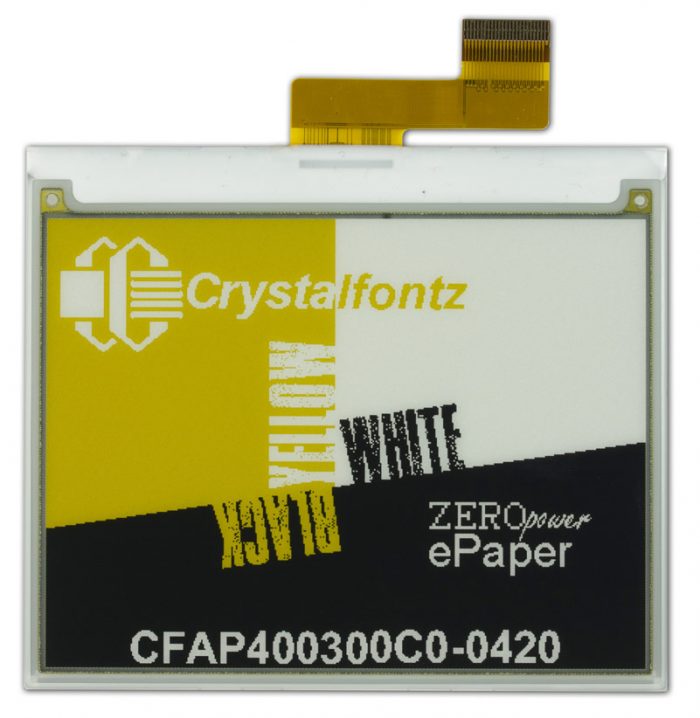 7.5″ Black and White ePaper
Big, beautiful, crisp images. Need we say more?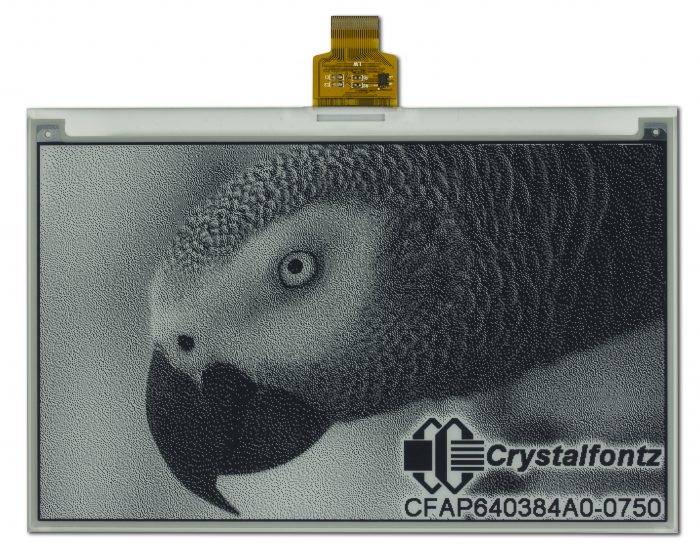 This module has a 640 x 384 resolution perfect for images and clear, easy-to-read text.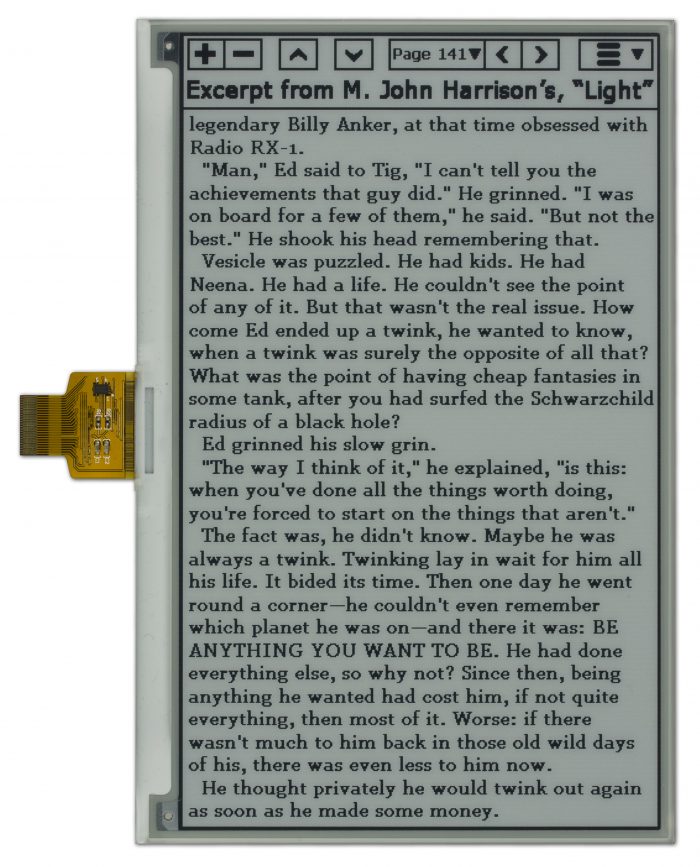 Even at 7.5″ in diagonal measurement, this module is very low power. Like our other ePaper displays, this displays only requires power when being updated. The module can be disconnected entirely from its power source and it will continue to display the last image indefinitely.
Need Help Choosing The Best Module For Your Project?
Our knowledgeable and friendly support team is here to answer any questions you may have about these ePaper modules or any displays you need for your project.