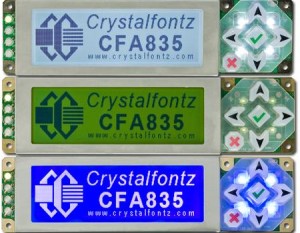 Crystalfontz actively supports learning, especially for engineers-in-training. A few months ago, we were approached by a senior student working on a capstone project at EWU and the project was unveiled at a poster presentation on June 1st at the university.
We are impressed by this project, incorporating a Crystalfontz 835 LCD module and an Arduino Mega 2560 microcontroller to build a 32-Ton Automated Hydraulic Press Brake.
Design & Build: 32-Ton Automated Hydraulic Press Brake
A capstone project is a culminating project to integrate everything the student has learned. For this project, the team's goal was, among other things, to build a press capable of "bending A36 steel plate up to 1/4″ in thickness, at least 19″ wide." No small task.
A programmable, easy-to-integrate, LCD with a keypad was necessary for automation and user interaction with the hydraulic press break. The CFA835 was perfect for this task.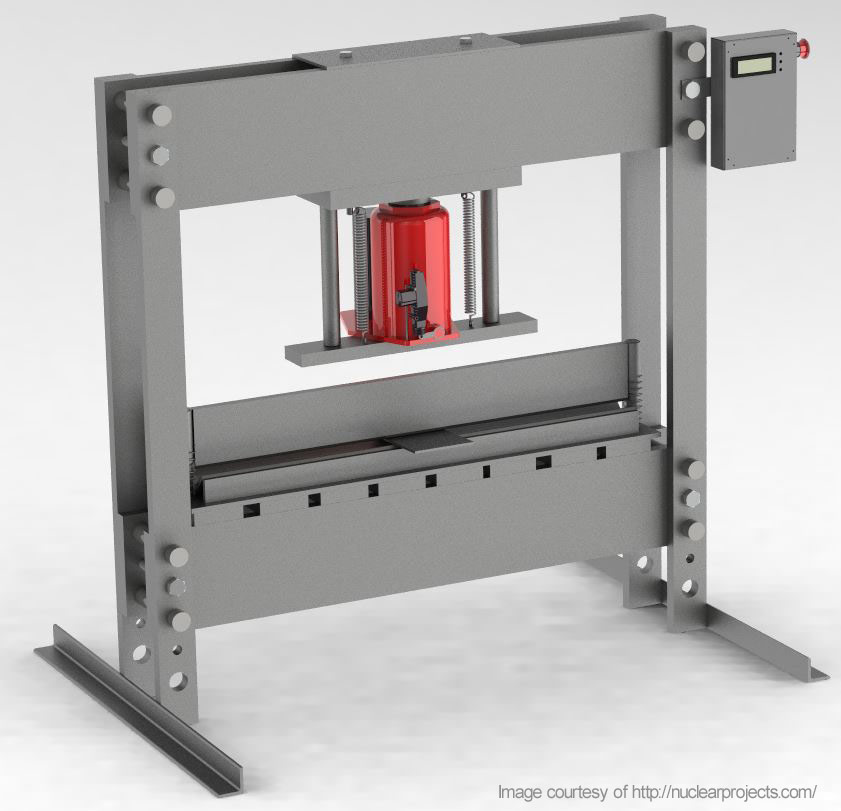 Learn More About This Project
The mechanical engineering student in charge of this project did an excellent job documenting his process and progress on his blog.
Read more here:
Questions?
If you are searching for an LCD for your OEM product or engineering project, please contact our helpful customer support team via chat, phone, or email — to see what display will best suit your needs or answer any questions about our modules.