Modern Character LCD display modules have been possible since 1987 when Hitachi introduced the HD44780 LCD controller. Since then, Hitachi no longer manufactures this integrated circuit (IC), but modern LCD controller ICs make it a point to be HD44780-compatible.
Controller Compatibility
The character LCD display modules offered by Crystalfontz America Inc. are no exception to this compatibility standard. This assures backwards compatibility with existing product infrastructure for our customers.
Finding Suitable Replacement LCDs
From time to time, we are asked to find a suitable replacement for an older LCD display. When our customer sent us the just-barely functional display in question to help verify we did have a compatible display we were delighted (in only the way Engineers can get delighted) that the old display had an old-school HD44780 controller.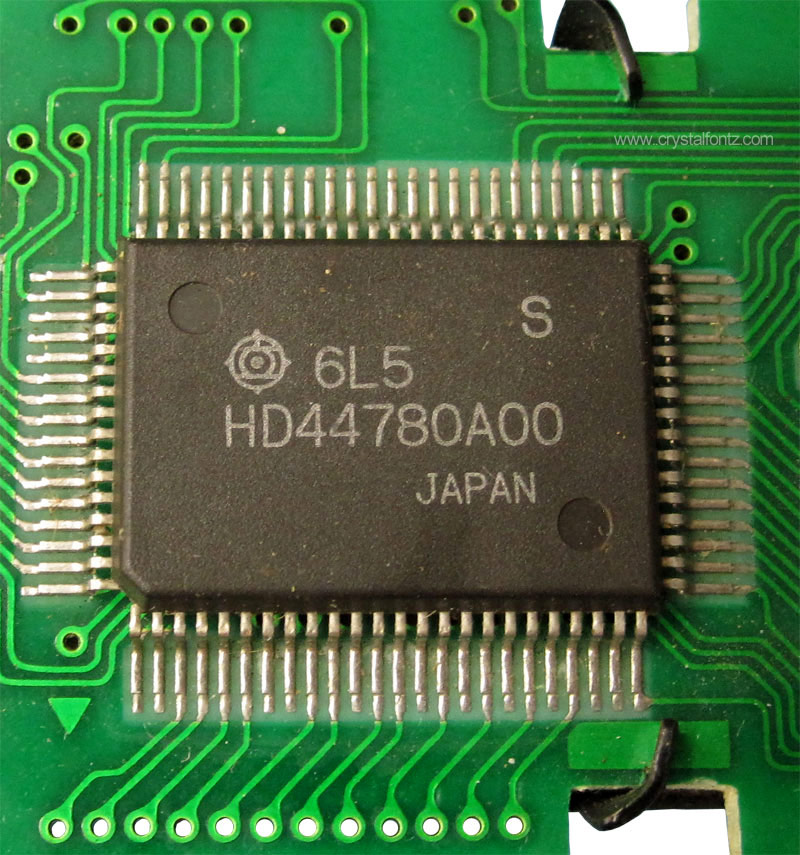 Since the display was operational, we were able to find a suitable replacement for our customer. A few modifications were necessary to drive the backlight properly in the device the display is for, but otherwise, the display was functionally the same, thanks to the HD44780 compatible controller.
LCD Manufacturing Through the Years
This gave us an opportunity to see the changes in how Character LCD displays are manufactured and assembled. The controller and drivers ICs are no longer discreet IC — they are bonded to the PCB and then covered with 'blobs" to protect them. (Learn more about blobs on LCDs.) The improvements in PCB layout, design, and manufacturing are very apparent.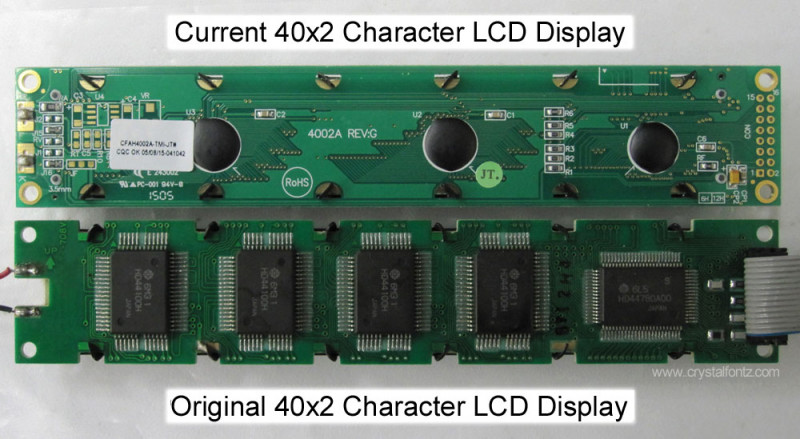 Need Help Getting Started?
We invite you to take a look our full line of HD44780 compatible character LCD displays that we offer at Crystalfontz.
We invite you to contact our helpful customer support team via chat, phone, or email — to see what display will best suit your needs or answer any questions our LCD, TFT, and OLED modules.