When you can't find the display or cable information you are looking for, we'd be happy to chat with you using the blue Contact Us! box located on the bottom left on all Crystalfontz web pages. Click here to contact us now.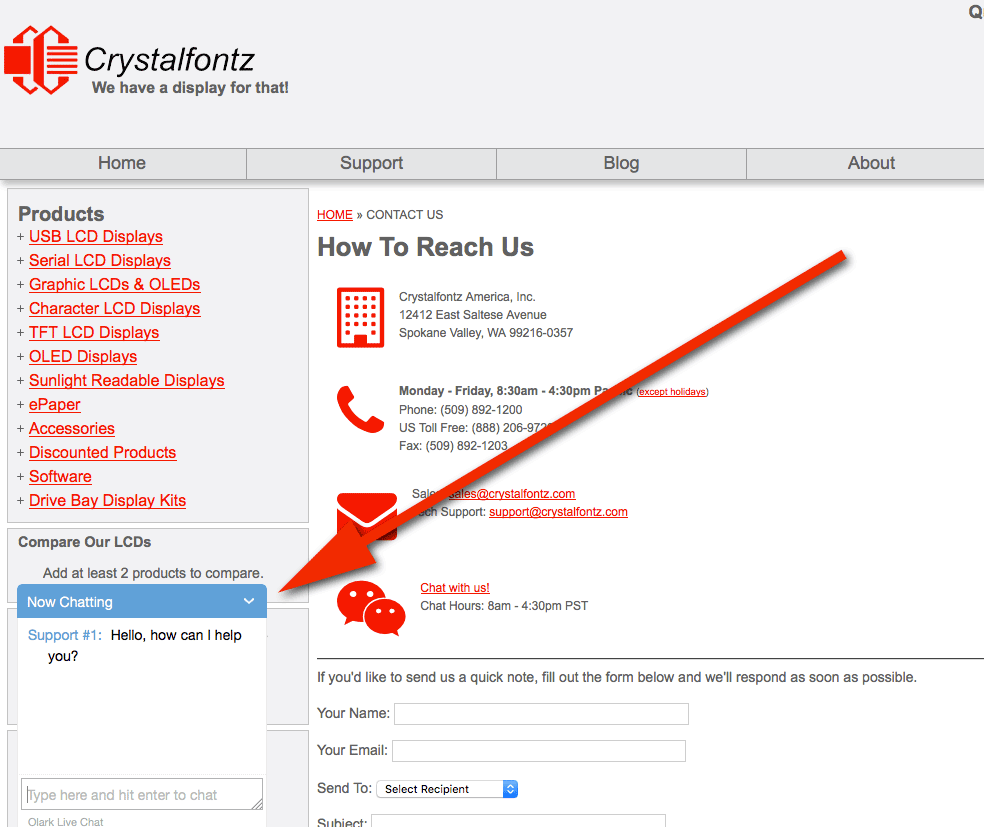 Personalized Customer Support
President and Chief Technical Officer Brent noted, "When I'm working on a design and considering a new component, I want a supplier chat that gives me more than a canned answer from a database. Too often, these replies don't completely address my issues. So when we decided to add chat to the Crystalfontz website a few months ago, it was important to me that replies are handwritten by employees who work at our headquarters and have lots of hands-on experience with our products and services."
Senior Technical Support Specialist Tim said, "In addition to our ticket system and voice, I love that we added chat to the ways we can help customers. Last week, I helped a customer who is designing a product find a module and helped configure the connections for that module to fit his requirements. Now how cool is that!?"
Chat With Us
Crystalfontz chat is live during business hours, Monday through Friday, 8:30 am to 4:30 pm PST. If this time range doesn't work for you, please send us a chat anyway. Your message will be automatically placed in the support ticket queue. We'll get back to you within 1 business day.