Crystalfontz is pleased to announce the addition of a 2.7″ diagonal, 176 x 264 resolution 3-color ePaper display to our main ePaper display product line.
This 2.7 inch, zero-power display features foreground colors of black and red and a background color of white.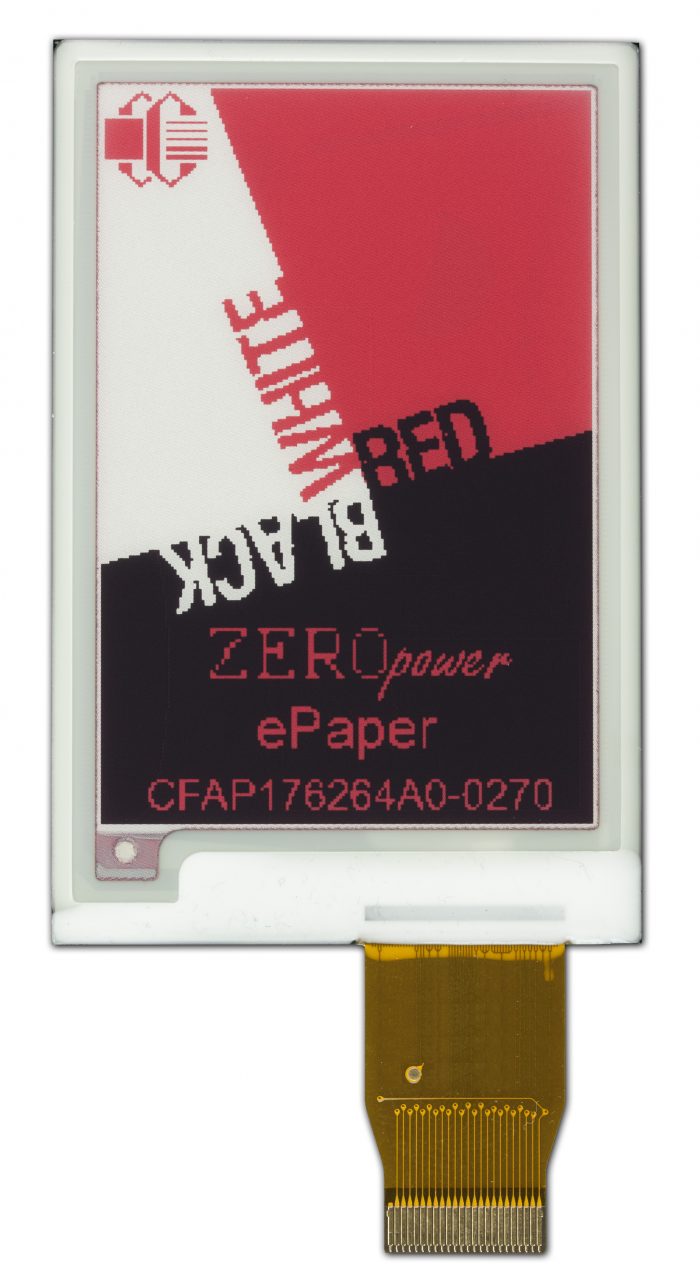 Why We Love It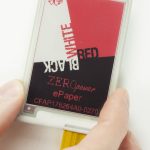 Two of the most popular features of ePaper is that it is a 'zero power' display and it is sunlight readable. Once this e-ink display is updated, you can disconnect it entirely and the contents of the display remain indefinitely. Another great feature is that black/white/red ePaper is very thin, less than a millimeter.
This display can be read in bright light and natural sunlight. Like paper, ePaper does not have a backlight, so you need some amount of ambient light to be able to view it.
These electronic paper displays are perfect for name badges, electronic shelf labels, and any project that requires low power.
Powering Up This Module
We powered this display up with a Seeeduino v4.2 (this is a 3.3v Arduino clone). It requires the adapter board (schematic available in the files section on the right side of the product page) to connect and run.
Questions?
Our knowledgeable and friendly support team is here to answer any questions you may have about this ePaper module or any displays you need for your project.