Crystalfontz is pleased to announce our newest displays added to our product line of 128×128 round OLEDs. The round CFAL128128B0 OLED modules support 6800 8-bit parallel, 8080 8-bit parallel interfaces, as well as SPI and I2C serial interfaces.
Take a Closer Look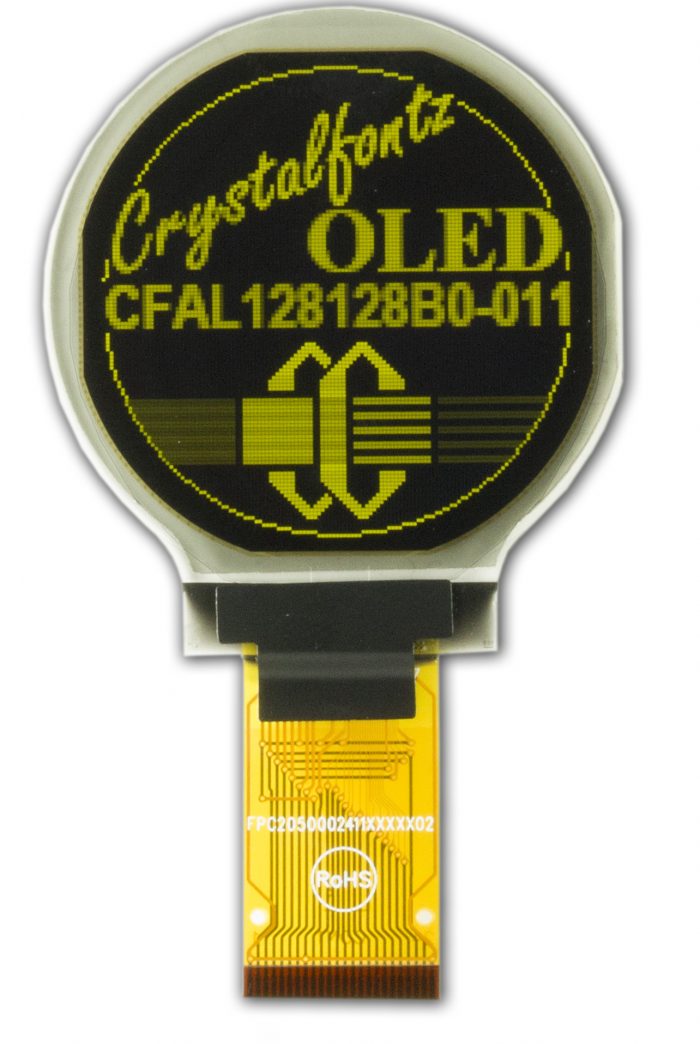 The round 128×128 display is a perfect choice for watches and other wearables and handheld devices. This round OLED is also ideal for making updated solid-state gauges and instruments that keep the traditional round analog appearance.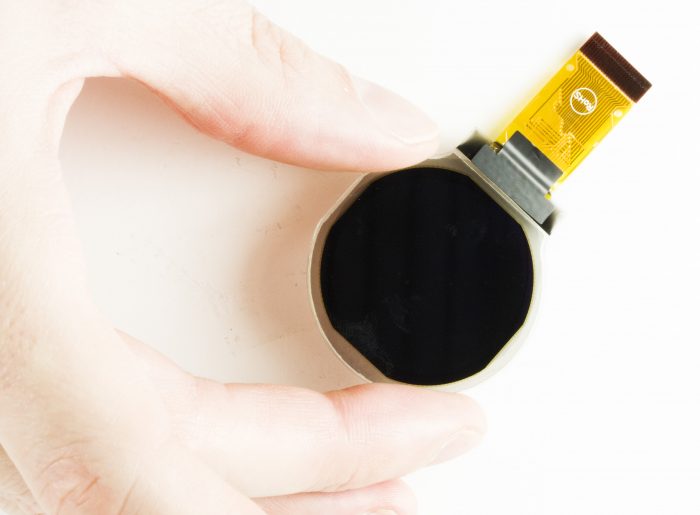 This 1.1 inch diameter round display is thin and lightweight.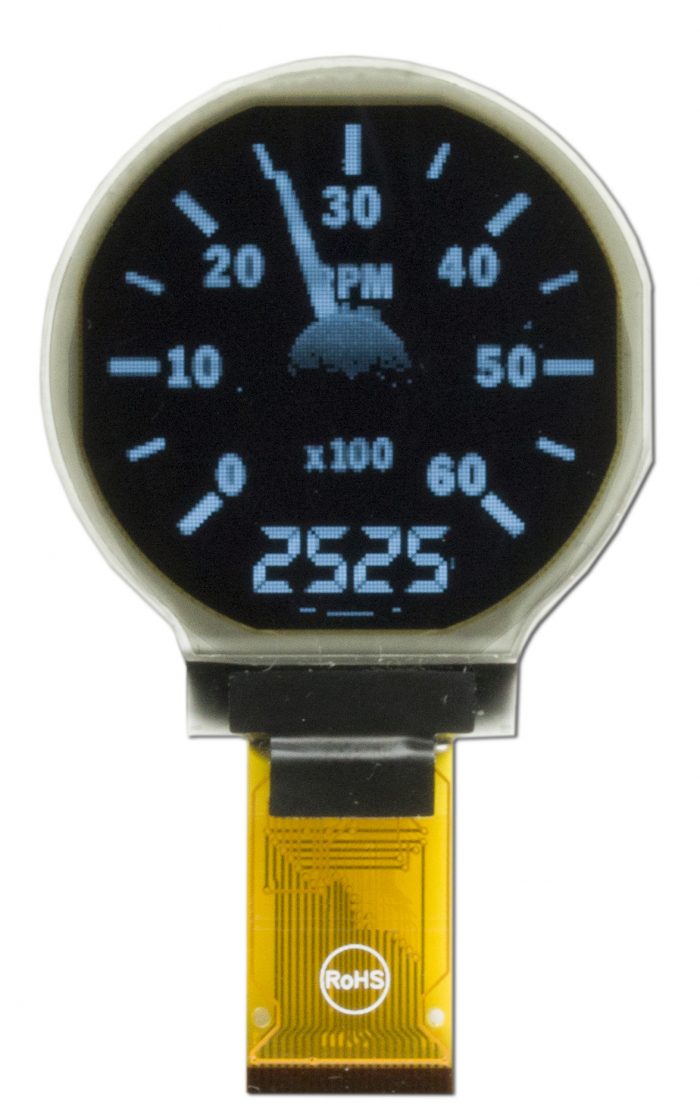 Available in yellow-on-black and white-on-black module options.
Additional Details About the Round OLEDs:
The standard 24-position 0.5mm pitch ZIF connector allows connection of the display to your PCB at final assembly without soldering. Just reflow the ZIF connector as you would any SMT components on the board. The display can then be connected late in the assembly process, using no tools, requiring no soldering and no cleaning.
The power consumed by an OLED varies by how many pixels are lit–so the power requirements can be very low when only a small amount of information is shown on the screen.
These displays are monochrome OLEDs and are available with either white pixels or yellow pixels.
We provide fully-documented Seeeduino v4.2 (A native 3.3v Arduino clone) sample source sketch (written as straight C) that can easily be used to get your display development going in minimal time.
Same day shipping for sample quantities of 1-10 units.
Questions?
If you have any questions about OLEDs or what type of display module would work best for your project, please contact our knowledgeable and friendly support staff by email, phone, or chat.
Want to be updated about Crystalfontz news and new products? Sign up for our newsletter!