Crystalfontz ships via major domestic and international express carriers, on our account or yours. While we strive to provide the best rates and fastest ship times, some small packages may ship more efficiently using postal mail.
You asked for US Postal shipping options. We heard you.
USPS option is available if you're placing an order for a sample LCD or an order weighing less than 1-pound, and under $100 for domestic addresses.
It is important to note, that when selecting the USPS option:
Tracking is free and included. You will receive an email with tracking info.
Insurance for up to $50 is included.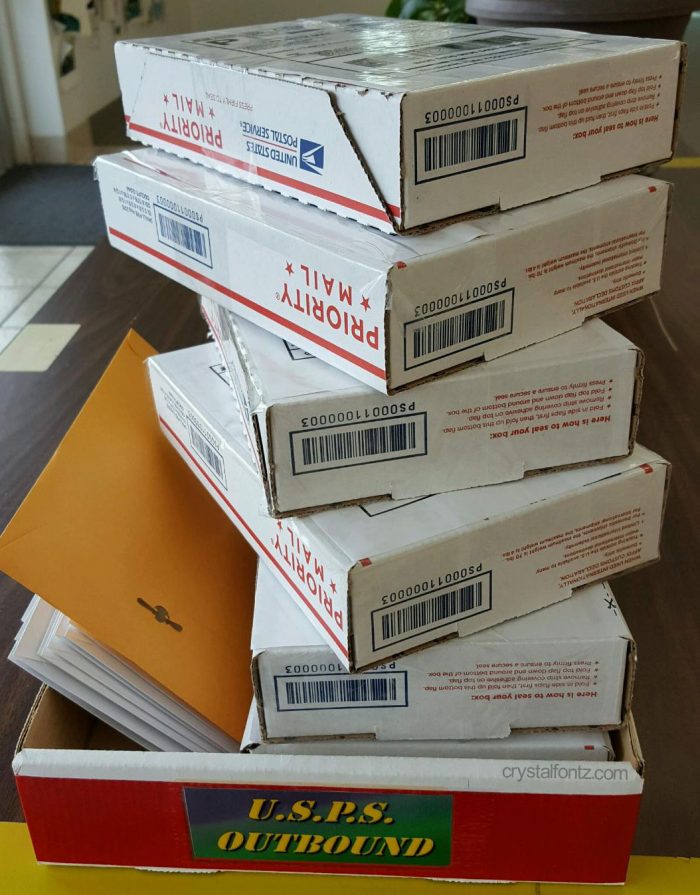 How To Access This Shipping Option
This shipping option only appears if your order meets the 'small package' specs.
1. Place your item(s) in the cart → Add To Cart button.
2. Enter your zip and country in the 'calculate shipping' box → Get Rates button.
3. If your package meets specifications, you will see this message:
If you're placing an order for a sample or an order weighing less than 1lb we can offer you USPS rates
We offer Priority Mail™ Small Flat Rate Box $6.80 for qualifying packages anywhere in the US.
4. Click the 'checkout' button and fill in your shipping information.
5. Click the 'shipping' button and select your shipping option.
6. Finally, the payment information and your package will be on its way to you as soon as possible.
Questions About Shipping?
If you have questions about shipping or what LCD or OLED module would work best for your application, please don't hesitate to contact our friendly customer support team by email, phone, or chat.