Confused about the differences between TFTs, LCDs, and OLEDs?
What Do They Stand For?
TFT stands for Thin Film Transistor (shorthand for "Active Matrix TFT Display")
LCD stands for Liquid Crystal Display (shorthand for "Passive Matrix LCD)
OLED stands for Organic Light Emitting Diode
How Do They Work?
TFT displays are also known as an "Active Matrix TFT LCD module" and have an array of thin film transistors fabricated on the glass that makes the LCD. There is one of these transistors for each pixel on the LCD. See our blog post RGB and Color Depth for more on how TFTs show color.
LCDs use voltage applied to a field of microscopic liquid crystals to change the crystal's orientation. The orientation of the crystals changes the polarization of the liquid crystal creating light or dark pixels on the display.
These pixels are arranged to create characters or graphic images. This type of display may be sunlight-readable and may have a backlight, which allows it to be viewed in dark areas.
OLED displays are an emissive display technology. Each dot that is illuminated on the display is creating a small, bright area of glowing phosphor.
Advantages of Each
TFTs
Beautiful, complex images: All of our TFT modules are full-color graphic displays. Unlike standard monochrome character displays, you can create complex images for an imaginative user experience.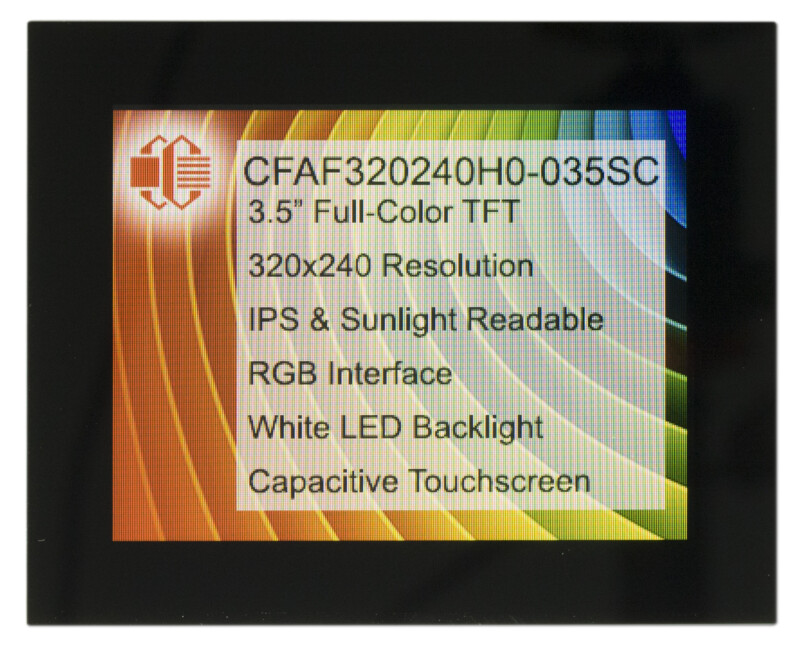 Thin and light: These are ideal display modules for handheld devices, communications equipment, information displays, and test and measurement equipment.
Single Supply: Most of the TFTs use an integrated controller with built-in voltage generation so only a single 3.3v supply is needed for both the panel power and logic voltage.
LED Backlit: Most TFTs use white LEDs to backlight the display. The backlights of some TFT LCDs are bright enough to make them readable in sunlight.
LCDs
The term LCD is typically used to refer to a Passive Matrix STN LCD Module.
Many of our character LCD modules use a standard HD44780 compatible controller, so they can be quickly integrated into a new product or used as a replacement in your existing products.
A graphic LCD display module is typically required when the display of more than just text is required.
Many of the LCD controllers on board our graphic LCD display modules also include a CGROM (character generator ROM) which allows for easy character information as well as full bit-mapped graphic information to be shown.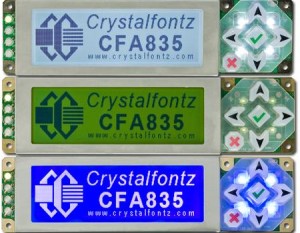 Some of the graphic LCD displays have the ability to render graphics in grayscale, enabling you to show images and elements of your UI (user interface) with more depth and definition.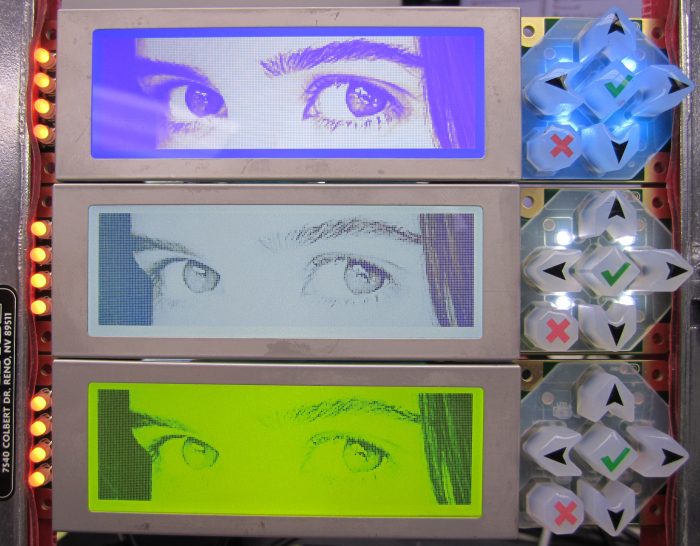 OLEDs
Our small OLED displays come in a variety of size and color choices. We offer both Graphic OLEDs and Character OLEDs.
Because OLEDs are emissive, these displays can always be used in dark environments. There is usually a software command or hardware setting that will allow OLEDs to be dimmed.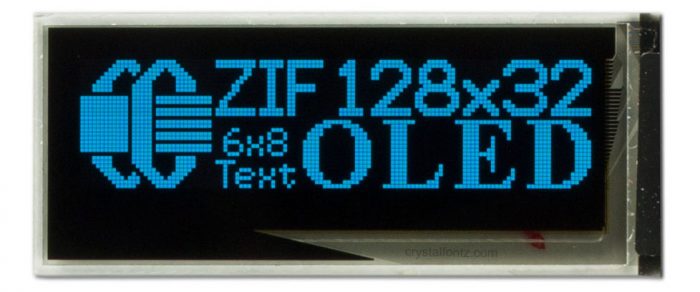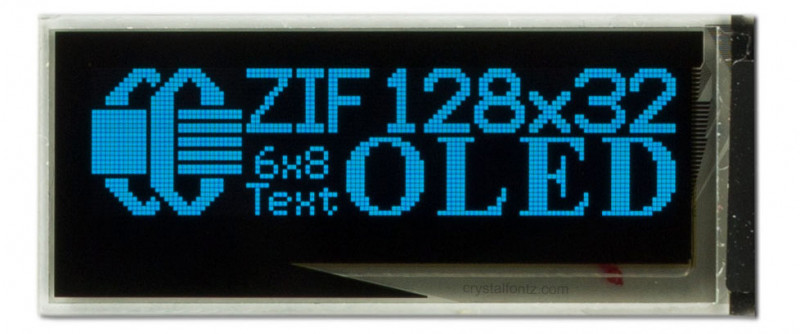 Some OLED displays are bright enough to be sunlight readable–these models will typically take more current and may have a shorter rated lifetime. Additionally, OLEDs have extremely wide viewing angles.
What makes OLEDs useful for display construction is that they can be fabricated in bulk. Using OLED fabrication techniques, all the diodes can be made at the same time, at a much lower cost. OLEDs also come in a wide variety of colors.
Related Reading
Contact Us
If you have any questions, we can be reached at support@crystalfontz.com, we also provide chat and telephone support Monday through Friday during our open hours.
We love to hear about your projects! Find us around the web (YouTube, Facebook, Instagram, LinkedIn, Twitter, Forum) and let us know what you're working on.