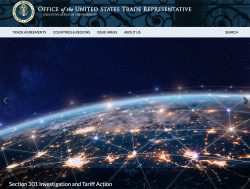 Manufacturers and retailers in the United States and worldwide are grappling with how the new (and proposed) tariffs will impact business. This includes Crystalfontz.
Some of the US Tariffs to Date
These tariffs are additional fees on goods brought into the US from other countries.
Retaliatory tariffs have been imposed by Mexico, Canada, India, Turkey, Russia, and China so far. Europe is considering trade options. These affect American goods shipped out of the US.
For further reading: Tracking The Economic Impact of U.S. Tariffs and Retaliatory Actions
Tariff Lists
Tariff lists 1, 2 and 3 are in various stages at the time of this writing. We import components and products under HTS 8531-20-0020 on List 3 and are awaiting final word as to what the tariffs will mean for Crystalfontz.
Our Commitment to Customers
Crystalfontz has always been 100% dedicated to delivering quality products, top technical support, and best pricing for our customers. We remain steadfast in that promise. We are working hard to stay on top of any market changes and keeping our pricing as competitive as possible while providing the best service for our customers.
Questions?
Please reach out to us via chat, phone, or email with questions about what display is right for your project or any other questions you may have.