To celebrate the beginning of the new decade, Crystalfontz is hosting a giveaway. There are ten ways to enter this ten inch display!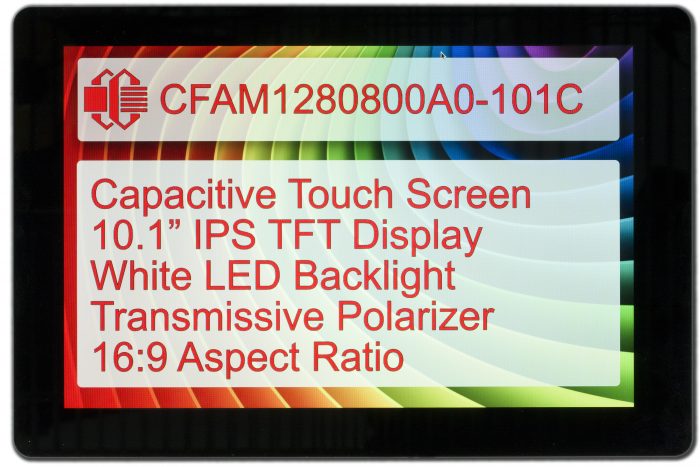 Not only will we ship you this awesome 10.1″ capacitive touch display, we'll hook it up to a Raspberry Pi for you so it's ready to go when it arrives.
For one entry each: subscribe or follow our newsletter, videos on YouTube, Facebook, Instagram, LinkedIn, and/or Twitter.
For another giveaway entry, tell us on your preferred social media why you want to win this display, or share a photo of one of our displays in use, or comment on your favorite of our YouTube videos so we know what to make more of.
Finally, for ten entries, tell us about a project you've made using one of our displays!
Thanks to the in-plane switching (IPS), this TFT has a lovely wide viewing angle that makes it a great display for a huge variety of projects.
This display has HDMI which means that even if rPi isn't your cup of tea, you can drive this display using a Windows or Linux compatible device. Unfortunately, this display is not compatible with Android.
Entries close the end of January. Shipping is included, but the winner will be responsible for any customs and duties (if applicable). The display being raffled is a CFAM1280800A0-101C that has been previously used as an engineering sample.