Here is a not-so-common customer question: Is it possible to measure server temperatures using 30 different sensors, 200 feet away from the computer?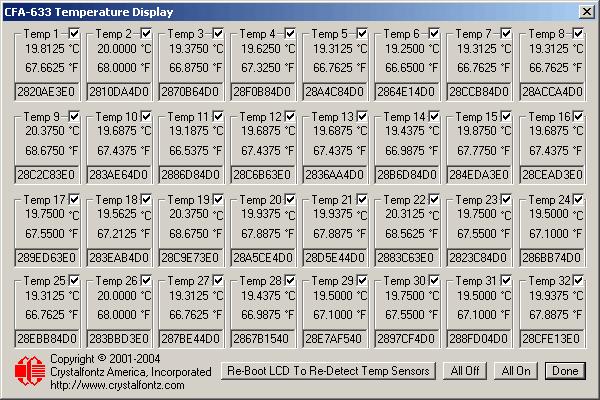 Answer: Yes, this possible!
Our WRDOWY17 temperature sensor is a natural choice for this type of application.
The Crystalfontz 16×2 character LCD with keypad gives an easy serial or USB interface to 32 WRDOWY17 sensors. That was the easy part. The problem was that the customer's monitoring PC was some 200 feet from the server under test.
By combining some common off-the-shelf parts, we hacked together a pair of power + RS232 converters that allow the power and communications signals to all be run on common CAT-6 cable.
Learn more in this Crystalfontz forum tutorial, complete with photos and schematics.
Have a Question?
For assistance in determining what module is the best one for your application, please contact our knowledgeable and friendly support staff by email, phone, or chat.
We are here to answer any questions that you may have about e-paper modules or any of the LCD, TFT, and OLED modules we carry.