The weather here in Spokane Valley has veered sharply into the too-cold-to-go-outside region, so we're ready to bunker down and build some cool projects. We've released a few new products this past month that make it even more enticing to stay inside get a little creative on these long dark days.
New Products:
5.2 Inch Bar-Type TFT LCD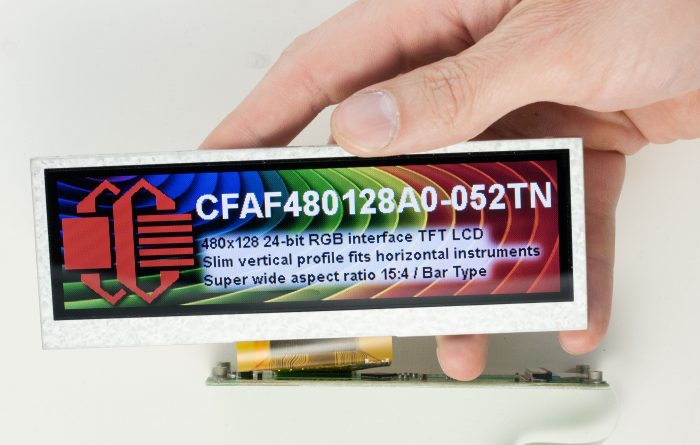 Our newest addition, the CFAF480128A0-052TN, is a 5.2" bar-type TFT display. Bar-type means it has an ultra-wide aspect ratio – this one is 3.75:1. We think it could be fun to take advantage of the flexibility the wide display offers and break it up into different display regions, or use the entire width to really showcase an image. We've brainstormed a few uses on the product page, and can't wait to see how it gets used.
2.4 Inch Sunlight Readable TFT LCD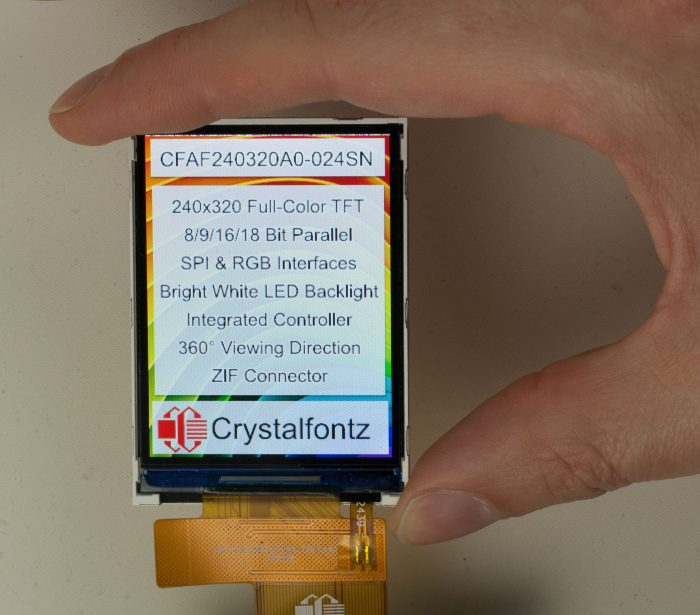 We also added the CFAF240320A0-024SN, a great little 2.4" TFT – it's sunlight readable and has a sharp and clear display. This display is a real workhorse and is ready for your project. Plus, it's nice and bright, so you won't even miss the sun. We're also working on a capacitive touch version that should be available soon.
FFC Ribbon Cables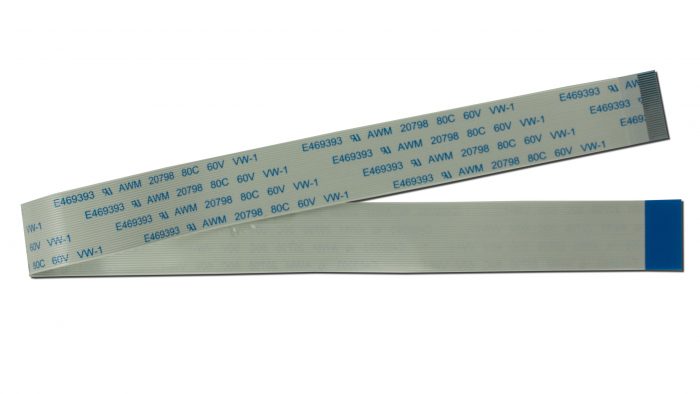 Plus, we've started selling a few ribbon cables for easy connections. We currently carry a 30-pin .5 mm cable with tin plating in 6 and 12 inches.
Up Next: As we mentioned, be on the look out for that 2.4" cap touch TFT. We'll also be rolling out more EVE displays this year, so keep an eye out for those as well.
Let us know how you're using displays in your project by tagging us on Facebook or LinkedIn or contacting us via our contact page.
Of course, all our displays, new and old, are backed by our outstanding support team. Get in touch if you have any questions.