There is a wide world of display technology out there and it can be difficult to decide which type of display will work best for a given project. This post will help narrow down your options.
Remember that the display is often the main human interface to a product, so it's important to find a display that fits your needs early in the design phase, rather than trying to find a display that will fit in an already constrained system.
Our support team is here to help you find your perfect display. Feel free to reach out for help – let us know what features matter to you: color, interface, size, etc.
Full Color, Modern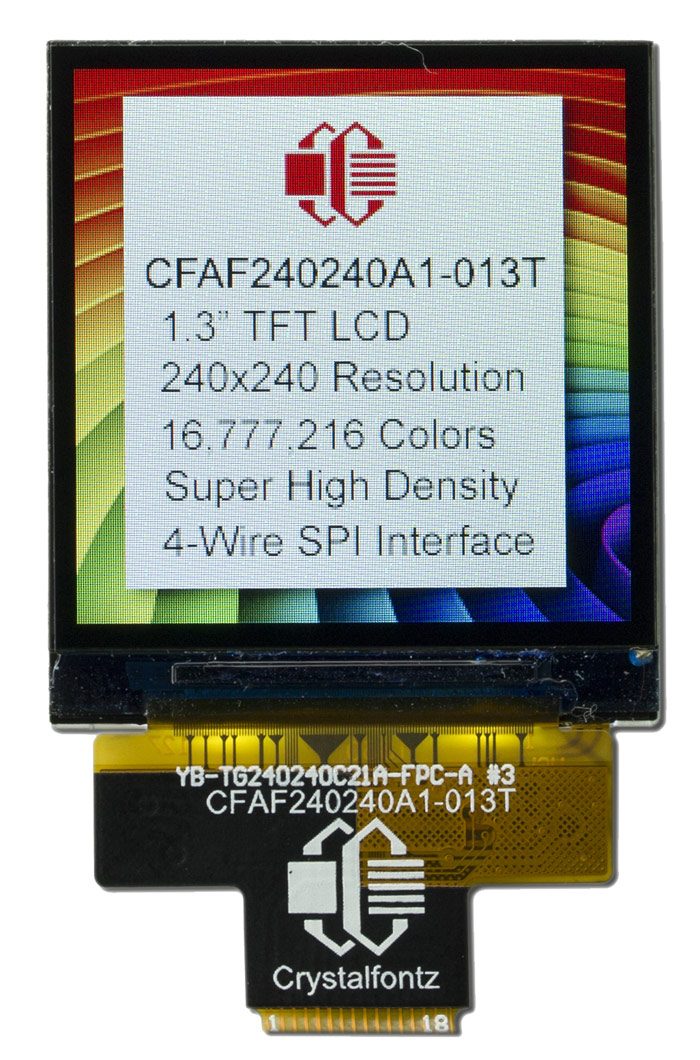 If you're looking for a display that will take center stage, you should look to a TFT LCD. These displays are full color graphic displays, meaning there's essentially no limit to what you can display. Plus, with up to 16.7 million colors, these displays are vibrant eye catchers.
For an extra boost in creating a beautiful interface, look into accelerated graphics displays such as our EVE displays. Read more about how an EVE module can help your project shine.
Quick to Integrate
If you need a display that's quick to integrate, look into character displays. These displays include a CGROM making it easy to send text to be displayed. Plus, most character displays use a controller compatible with the Hitachi HD44780 meaning it's easy to find resources online to integrate these displays into all kinds of systems.
Another good option for quick integration is to choose a display with a popular controller chip so you can tap into the resources on the web. For instance, check out displays that use the Solomon Systech 1309 or 1306 both of which are popular in maker communities.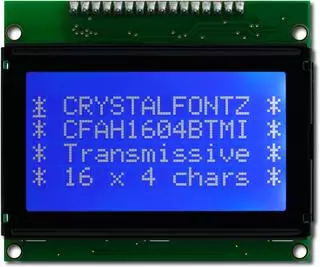 Tight on space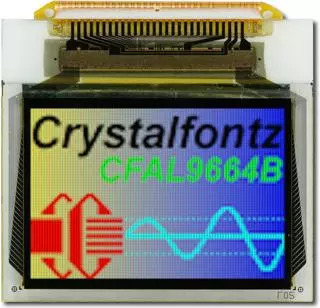 If you need to fit a display into a slim space, consider an OLED. Because OLEDs display images by emitting light, they do not require a backlight to be seen in the dark. This saves the space that would be needed for a backlight with an LCD.
Additionally, OLEDs can save power based on how they're used. When an OLED is displaysing black, the black pixels are off, requiring no additional power. So smart use of an OLED can lead to a very low power display.
We've written more about the advantages of using an OLED, so check out these great displays.
Low power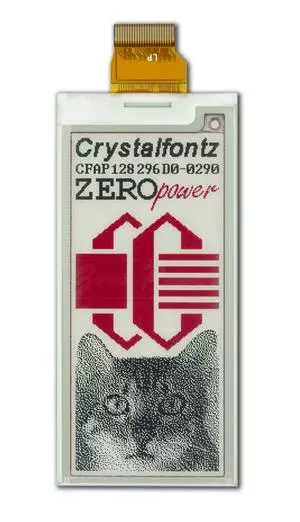 If low power is the end-all-be-all for your project, an ePaper display could be a good choice. Epaper displays are bistable meaning that once an image has been written to the display, no additional power is needed to retain the image. A huge drawback with ePapers is the refresh time. Epapers require at least a few seconds between updates, and some of them need a few minutes. Read more about the benefits and drawbacks of ePaper displays.
That said, if your project only needs to update the display occasionally, look into ePapers! Ideal uses for ePapers include electronic shelf labels, name tags, forecast or daily stats display.
Contact Us
If you want help finding the perfect display for your project email us at support@crystalfontz.com. We also provide chat and telephone support Monday through Friday during our open hours.
We love to hear about your projects! Find us around the web (YouTube, Facebook, Instagram, LinkedIn, Twitter, Forum) and let us know what you're working on.