At Crystalfontz we are always working hard to maintain and improve our current line of display modules and bring you exciting new LCD options to choose from.
When we upload a new display module to our site, it is featured on our New Products page. You can always find the link to this page in our sidebar, as noted here.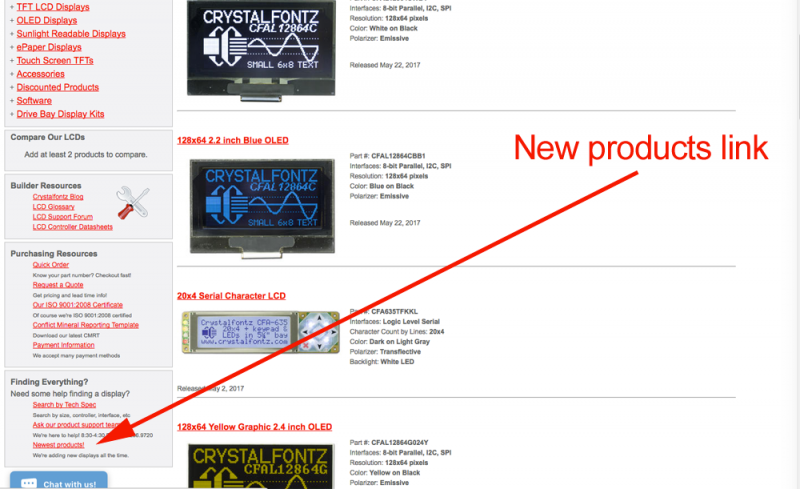 Whether you are looking for an OLED module or a low-power ePaper module, the New Products page is a good place to start for our latest offerings.
Related:
Finding the Best Display for Your Project
As always, if you are unsure of what product will work best for your module or have questions about our product lines, our friendly support team is ready to help. Please contact us via phone, email, or support chat (lower left of your screen)