4.3″ TFTs in Two Resolutions
We recently brought up a variety of 4.3″ TFT displays. With two resolution options (either 800×480 or 480×272) and three touch options (no touch, resistive touch, and capacitive touch) that's six new mid-sized TFTs. All of these displays have bright backlights making them sunlight readable and are IPS.

The new 4.3″ Displays: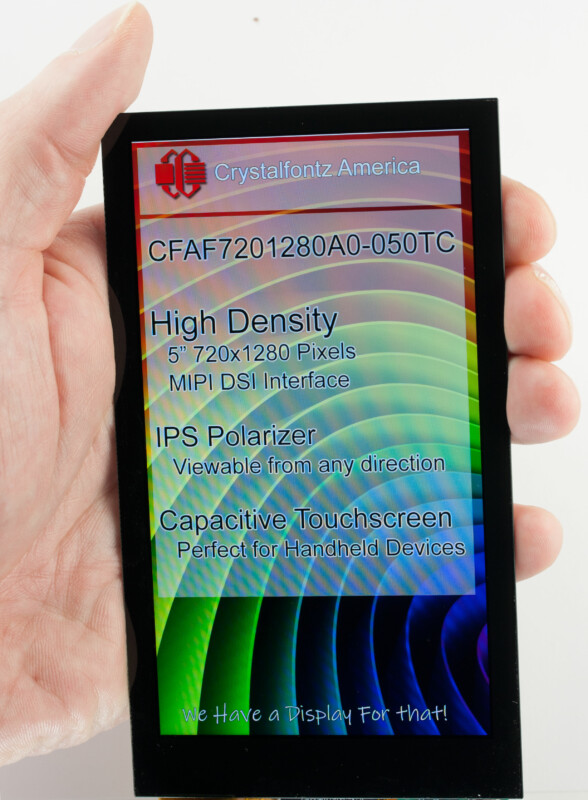 Replacement Displays
Crystalfontz strives to keep displays active for as long as possible, but sometimes a critical component goes End of Life and we have to revise the product in a way that affects the form, fit, or function. When that happens, we try to create a display with as few changes as possible. These four displays were recently updated to keep them available for the long run:
1.54″ 200×200 Square ePaper Display
320×480 Full-Color Resistive Touchscreen TFT Display
Are you looking for a particular display? Our support team can help you search, or fill custom parts form and we'll try to find a solution for you.
Contact Us
If you have any questions, we can be reached at support@crystalfontz.com, we also provide chat and telephone support Monday through Friday during our open hours.
We love to hear about your projects! Find us around the web (YouTube, Facebook, Instagram, LinkedIn, Twitter, Forum) and let us know what you're working on.