If you have visited our blog before, you will know that we love ePaper, also known as eInk. Why? Topping the list is the extremely low power requirements of ePaper.
We also love that ePaper is easily readable in all lighting conditions that paper can be read in. This crisp readability makes barcode scanners able to scan ePaper displays.
And who can resist a flexible ePaper display? Not us. (Prefer a flexible OLED? Check out this display.)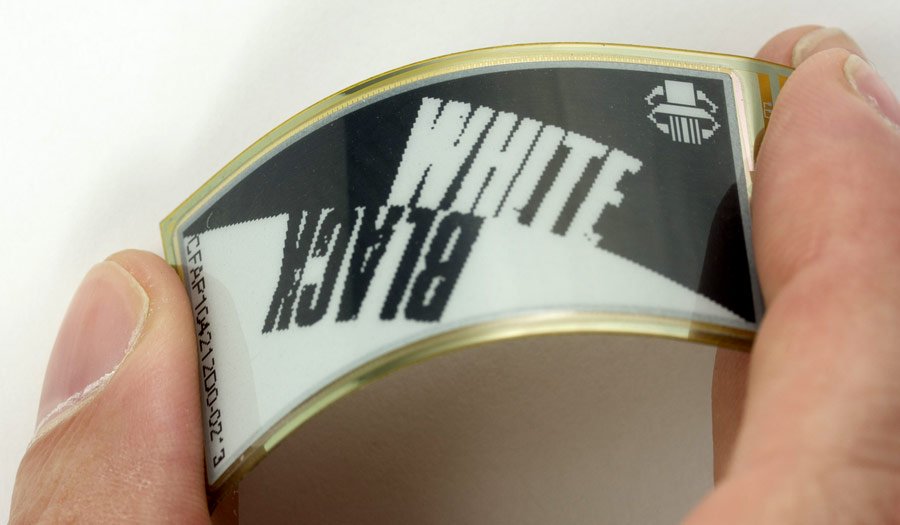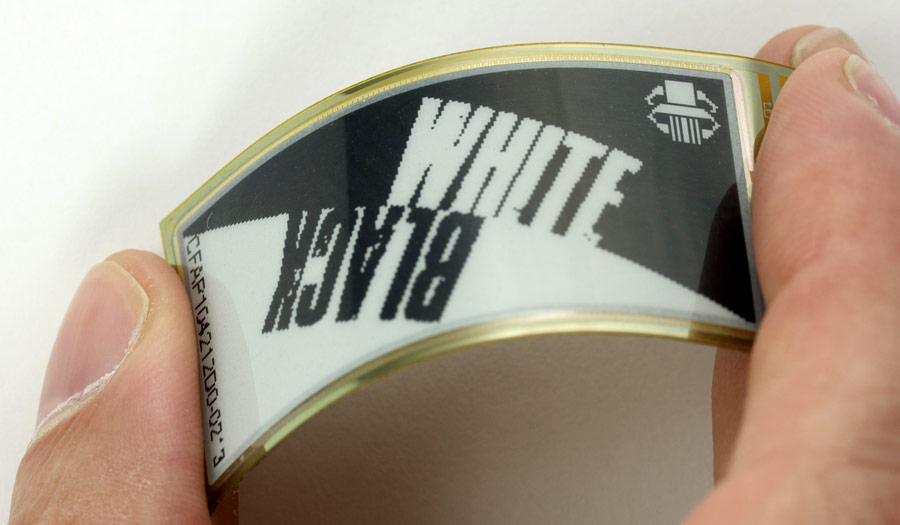 ePaper Projects
Crystalfontz ePaper displays are popular in many different applications, including readers, watches, nametags, price tags, signage and more. The wide variety of options — size, color, connectors — and low price points make these displays a front-runner for project display decisions.
Getting Started With ePaper
As fun and versatile as the Crystalfontz ePaper displays are, they can sometimes be a challenge to get up and running out of the box. The team at Crystalfontz has been working hard over the last several months to make setting up your ePaper display as quick and simple as possible.
Solution: We now offer plug-and-play ePaper Arduino-ready development kits!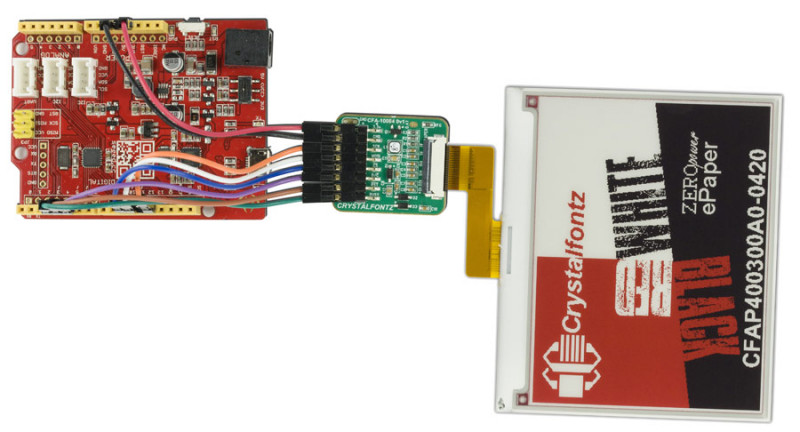 All of our ePaper displays can be brought up using a 3.3v Arduino. We use the Seeeduino platform since it's 3.3v-5v switchable.
We provide complete Arduino demo sketches that contain all the initialization for the ePaper screens. We use SPI interface to communicate between the Arduino and the ePaper display.
Already have an Arduino?
Simply add the ePaper display of your choice and a CFA10084 ePaper Adapter Board and you are ready to go. Learn more about our ePaper adapter board in this blog post.
Need Help Choosing the best ePaper or Other Display For Your Project?
Confused by the variety of Crystalfontz ePaper choices? Or wondering how they compare to our OLEDs or TFTdisplays? Please call, email, or chat with our friendly support team. We are here to help!