Summer really flew by during this time warp of a year. So in case you missed any of our new products, we wrangled them all up here. They include some new EVE options, new displays, and new accessories.
EVE Modules
Over the past year we have been working to add to our selection of EVE products. EVE (embedded video engine) displays leverage the FTDI8xx chip to simplify creating gorgeous high-quality Human Machine Interfaces. Our EVE modules handle display, audio, backlight, and touch as a single device. Read more in our What Makes EVE Modules so Great? blog post.
We've recently added more size options without touch panels: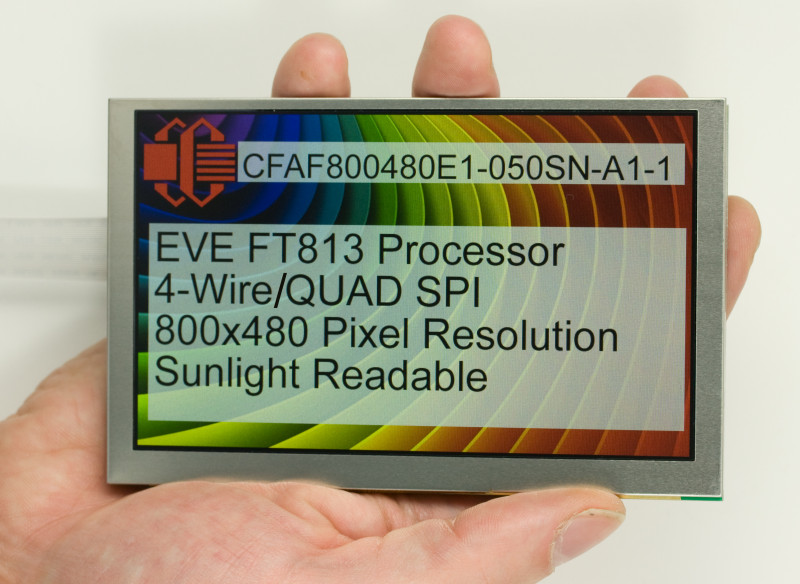 Other Display Modules
We also recently released a 1.3″ TFT display module. This module brings out the necessary pins using a custom designed breakout board with no overhang, so designing it in preserves the sleek outline of the display. Or get the 1.3″ TFT Development Kit which includes the display module wired up to a Seeeduino and running demo code.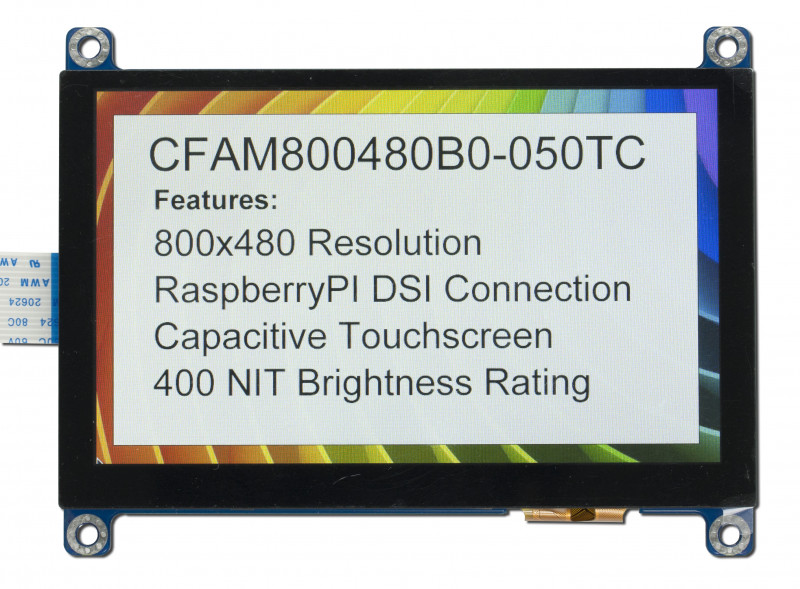 Our other exciting addition to our display line up is a 5″ TFT that connects directly to the Raspberry Pi DSI connector. That leaves all the GPIOs open on the RPi. This display module doesn't require any special configuration, just connect via the DSI connector and you're ready to go. Plus the module has mounting holes to easily integrate the display into your project.
Accessories
In accessories, we added to our growing selection of ZIF connectors with a 0.5 mm pitch 30 pin tin connector that's compatible with our EVE modules, and a 0.3 mm pitch 31 pin connector that pairs with a neat little OLED display.
We've also introduced a new 2mm-to-2mm cable that connects our intelligent display modules with a 2 mm USB header to the newer versions of PCB motherboards which also use a 2 mm header.
And, our most recently release product! A generic adapter board that can be used during prototyping to bring up displays and avoid messy breadboards. This generic breakout board makes it easy to add components, boosts the input voltage up to power a backlight, and has multiple sizes and pitches of ZIF connectors.
Contact Us
If you have any questions, we can be reached at support@crystalfontz.com, we also provide chat and telephone support Monday through Friday during our open hours.
We love to hear about your projects! Find us around the web (YouTube, Facebook, Instagram, LinkedIn, Twitter, Forum) and let us know what you're working on.