Once a quarter, we take a beat to round up our latest releases. You can see previous product round ups here.
3.5″ Display Family
Completely new to the website is a family of 3.5″ Sunlight readable IPS TFT LCDs. This family includes a non-touch, capacitive touch, and resistive touch display. The bright backlight makes this display sunlight readable, and the IPS technology means there is no color inversion so they look good even at extreme angles. Wondering which type of touch will best suit your needs? Check out our blog post Resistive Touch vs. Capacitive Touch.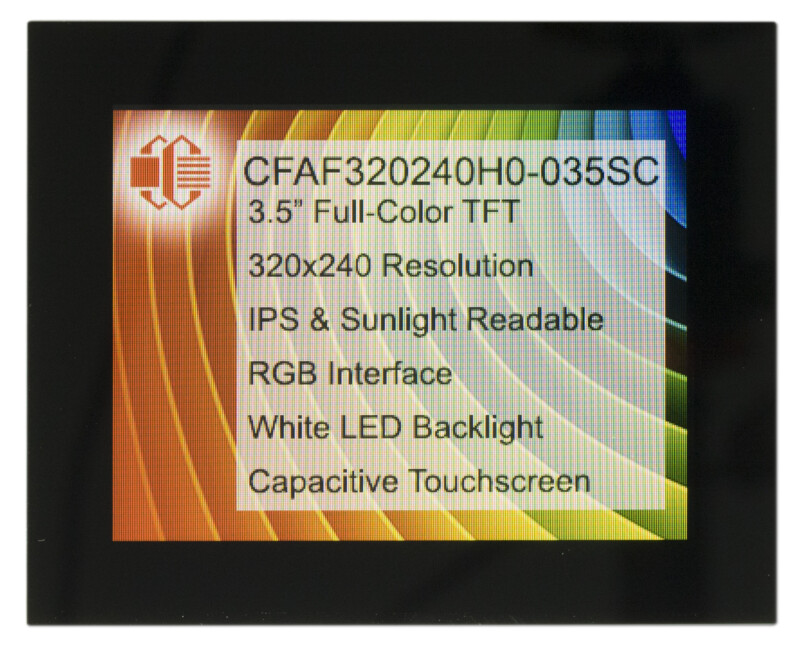 EVE Display Refresh
We have completed changing over our 2.4″ EVE displays to the new board hardware. This change allowed up to keep these great displays in stock when a critical part became unavailable. At Crystalfontz we work hard to provide a drop in replacement as fast as possible when changes are necessitated. The change should not be noticeable and these displays are drop in replacements.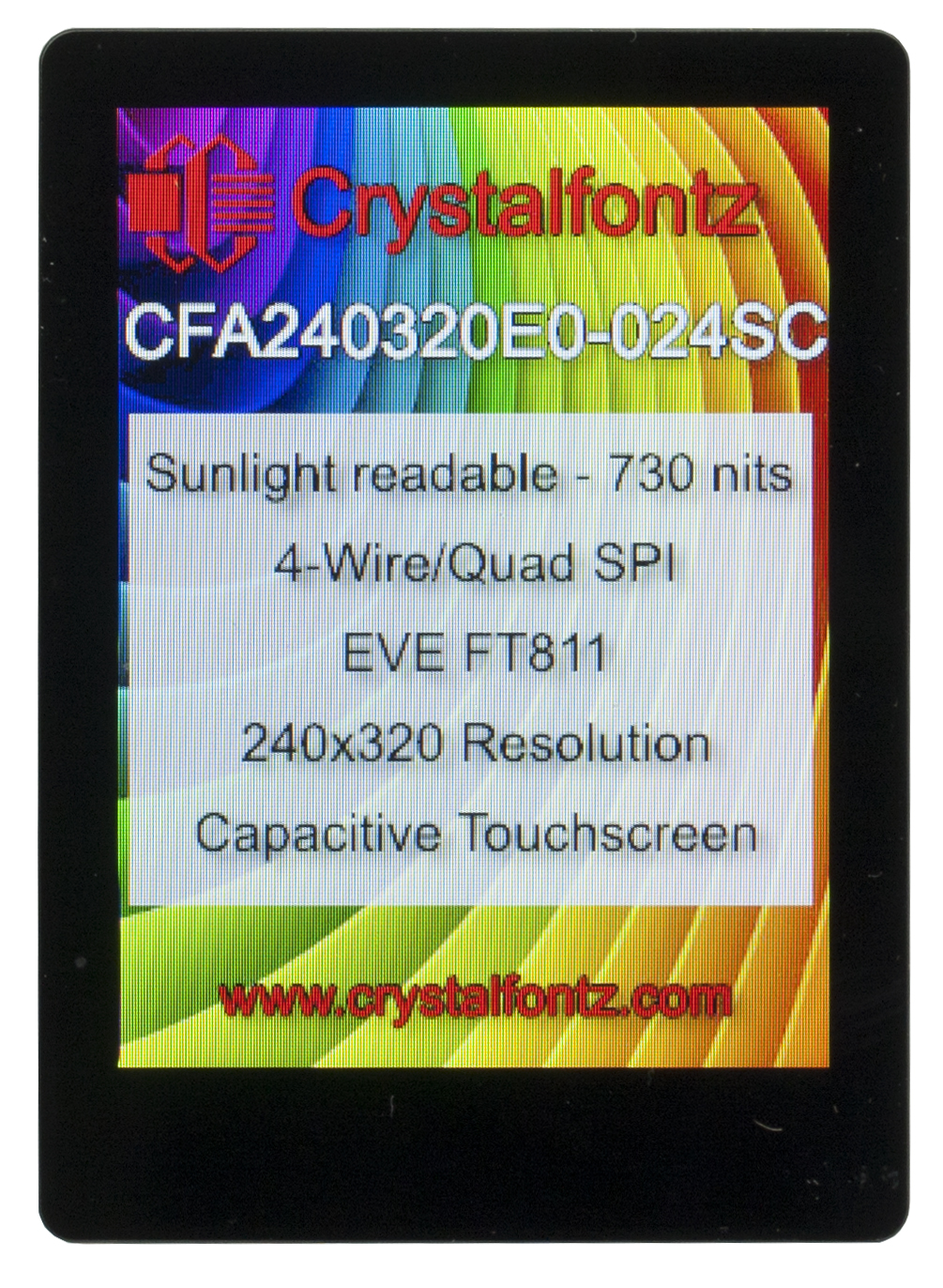 You may have noticed that we having been changing our EVE part numbers. We're doing this for two reasons. One, so we only have to change the part number when a form/fit/function change happens, meaning fewer part number changes going forward. Two, this brings the part number more in line with our other value added part numbers, and shortens the part number.
EVE Part numbers now look like this:
CFA – Crystalfontz (no 4th letter indicates a display with value added)
240320 – Pixel Resolution
E – EVE
0 – Revision
024 – 2.4″ Diagonal
S – Sunlight Readable
N/R/C – Touch type (none/resistive/capacitive)
Development Kits
We added a whole bunch of new dev kits. These kits make getting started with a display super easy. We provide all the necessary components and even pre-load demo code on the included Seeeduino, so all you need to do is apply power.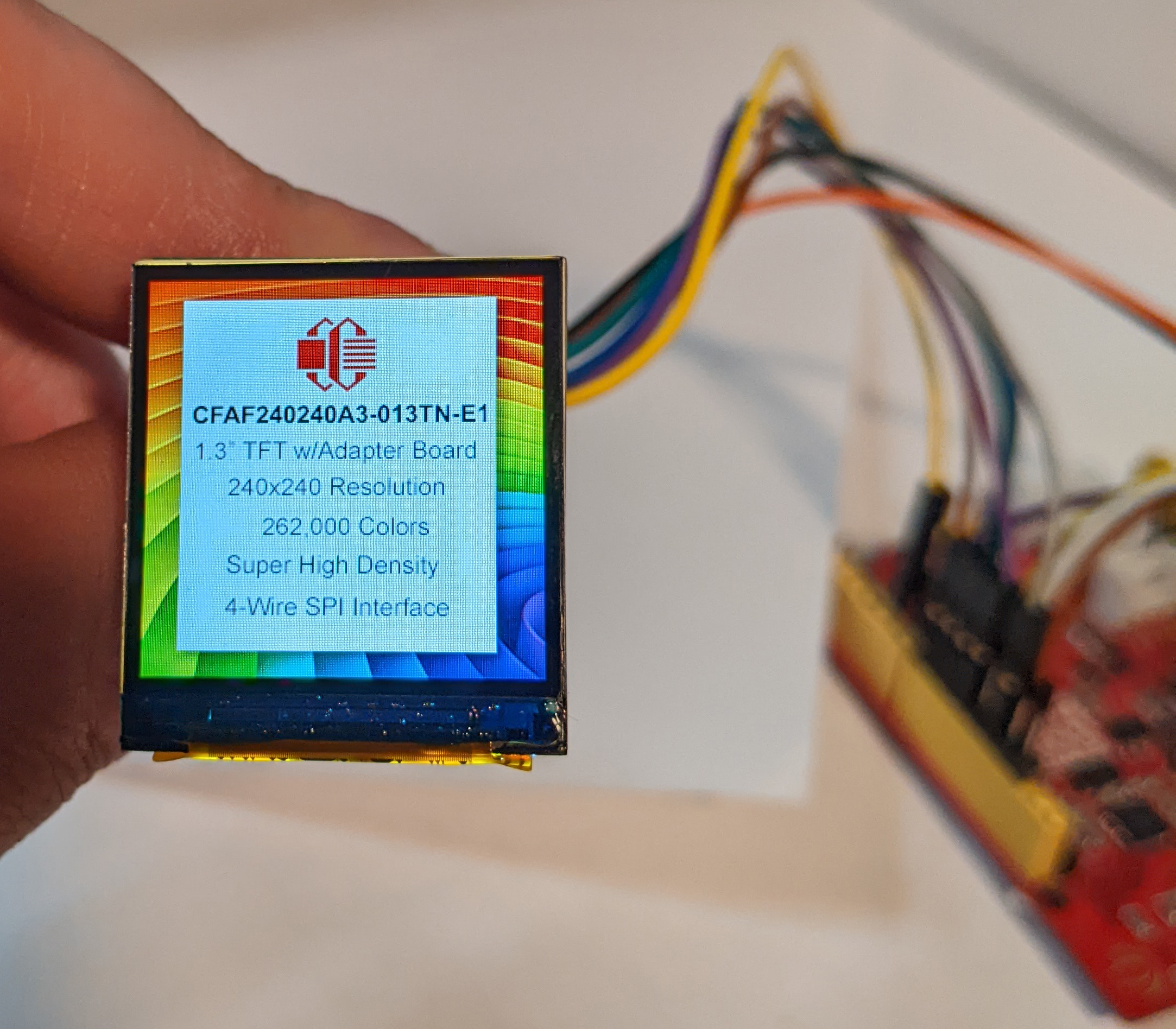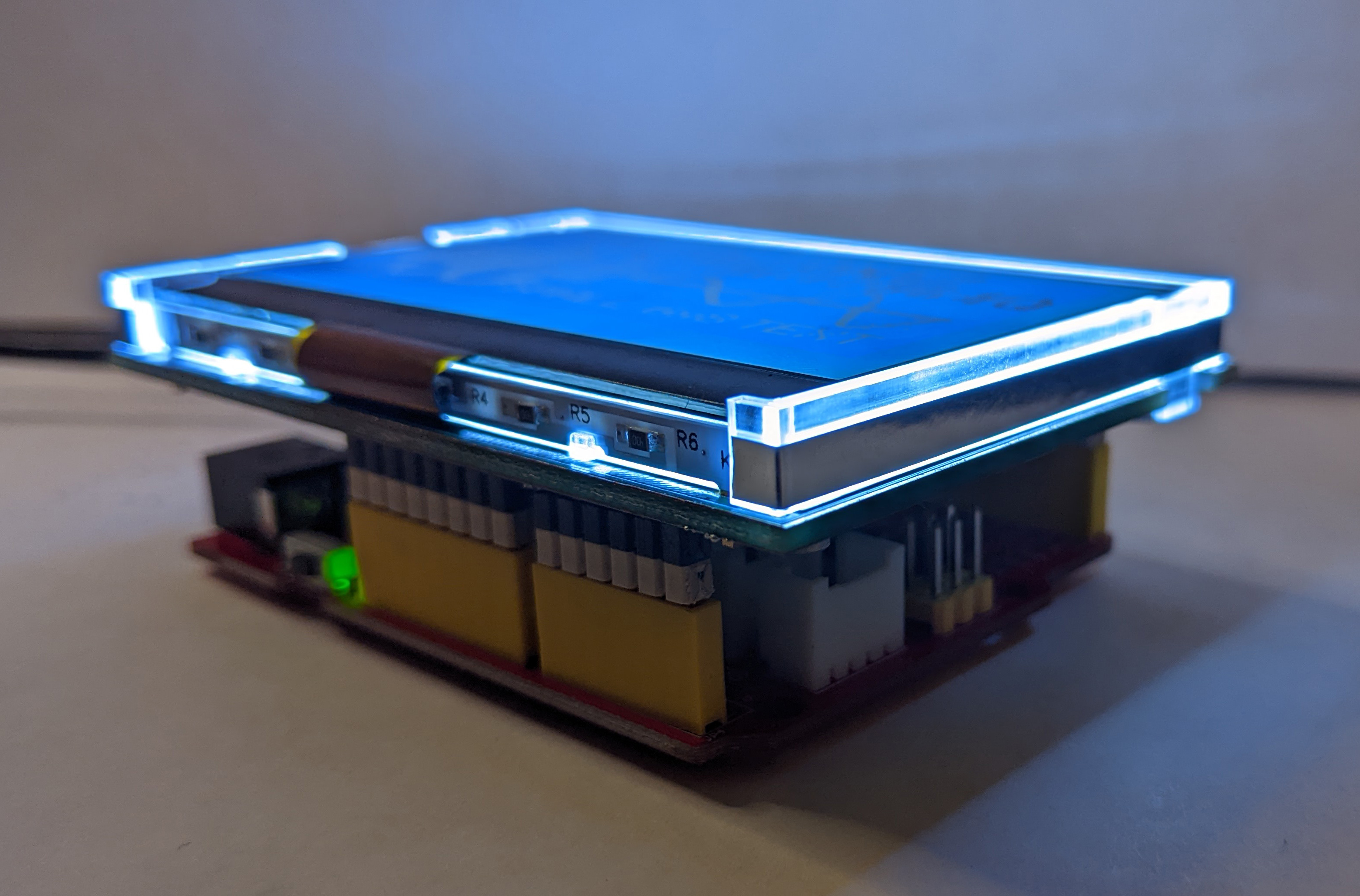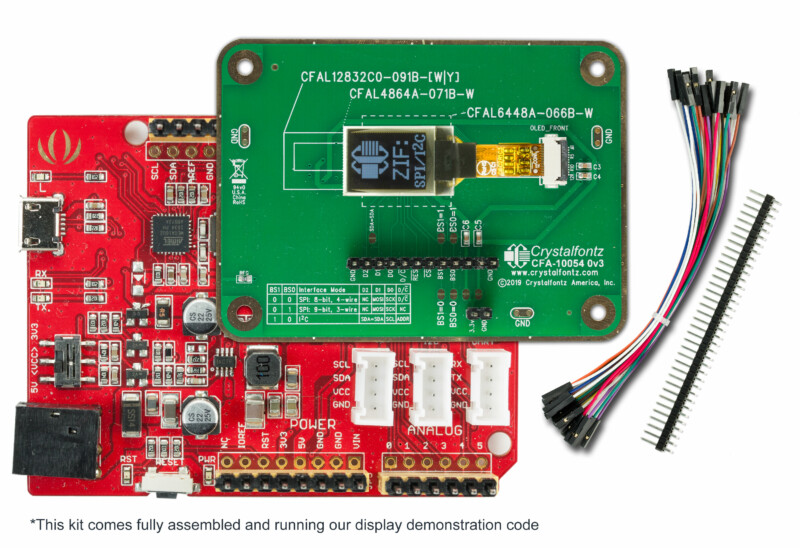 Small OLEDs Kits
We also put together four kits using our SSD1306 OLED Breakout Board. This board can be used with four of our small OLEDs, and makes it easy to switch between interfaces. You can even attach two displays (one on the front and one on the back of the board) to this board and run them at the same time.
The kits available are:
Contact Us
If you have any questions, we can be reached at support@crystalfontz.com, we also provide chat and telephone support Monday through Friday during our open hours.
We love to hear about your projects! Find us around the web (YouTube, Facebook, Instagram, LinkedIn, Twitter, Forum) and let us know what you're working on.