Our team has been working hard this year to bring new products to the market and to ensure our parts are continually available.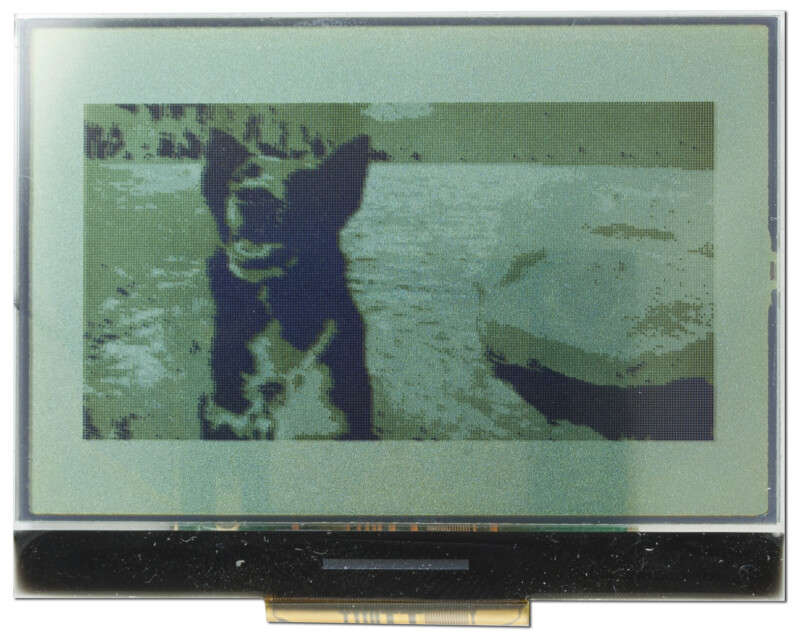 This 5″ MIPI display is incredibly sleek looking. It's thin, light, and the active area extends nearly to the display frame. Plus, thanks to the IPS polarizer, this display is viewable at extreme angles, making it a great choice for products that might be seen from a wide range of view points.
This display has no touchscreen, but keep your eyes peeled for a version with a capacitive touchscreen coming soon.
Additionally, we will be releasing a Raspberry Pi CM4 based module in the next year that showcases this beautiful display.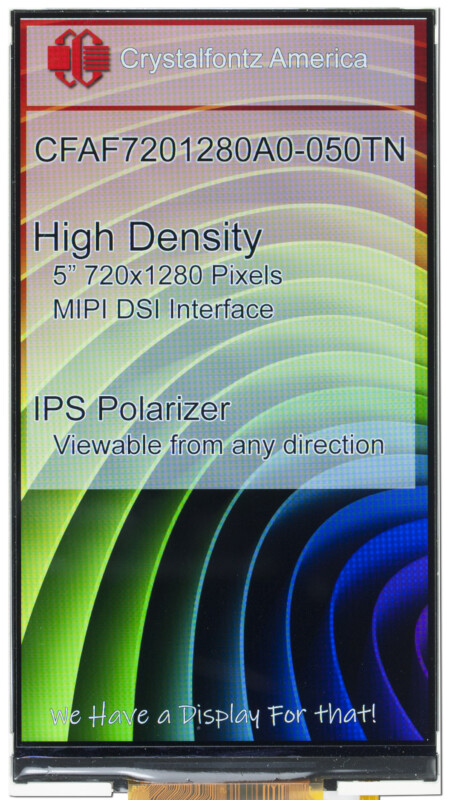 Updated Products in 2022
Crystalfontz strives to avoid discontinuing products. However, sometimes we have no choice. When a component of one of our products causes a form, fit, or function change we want to make that information apparent and often will rev the part number to indicate the change. Most of these changes will not be hugely noticeable, a millimeter or so change in the active area, a different but nearly identical LCD controller, etc.
We recommend signing up for part change notifications for any parts that you use.
Two of our display updates (CFAG128128A1-TMI-TZ and CFAG12864D1-YYH-TZ) were due to a change in LCD controller, from the RA6369N to the RA6369N1.
We updated our 10.1″ capacitive touch HDMI display to be compatible with newer Raspberry Pis (previous versions back powered the RPi on the 3.3v line). The resisitive and non-touch versions will also be updated soon.
Our 3″ EVE TFT modules were updated to handle a change in the controller chip in the display as well as to provide more physical space for the touch tail. The 3.9″ capacitive touch and EVEs modules were also updated due to a change in controller chip. We have modified our part numbering system for our EVE modules to reduce the number of part number changes required.
Our 3.5″ transflective display had to be set to end of life due to the glass used becoming unobtainable. We have replaced it with a 3.5″ Blanview TFT module that is as drop-in as possible. It has the same outline and pinout.
Contact Us
If you have any questions, we can be reached at support@crystalfontz.com, we also provide chat and telephone support Monday through Friday during our open hours.
We love to hear about your projects! Find us around the web (YouTube, Facebook, Instagram, LinkedIn, Twitter, Forum) and let us know what you're working on.