We've been working hard this year to make more display options available on our website. We have introduced a new board, the CFA10110 for our family of graphic LCDs, a new size in our EVE collection (what is an EVE display?), expanded our options in 5″ displays, and added a few accessories for individual purchase.
CFA10110 Graphic LCD Breakout Board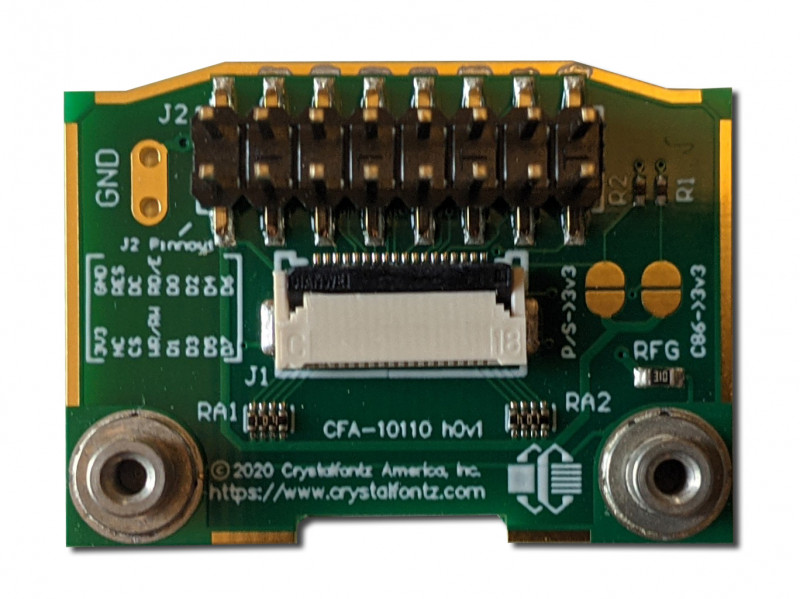 There are many variations to choose from, so use this handy table to determine which part you're interested in: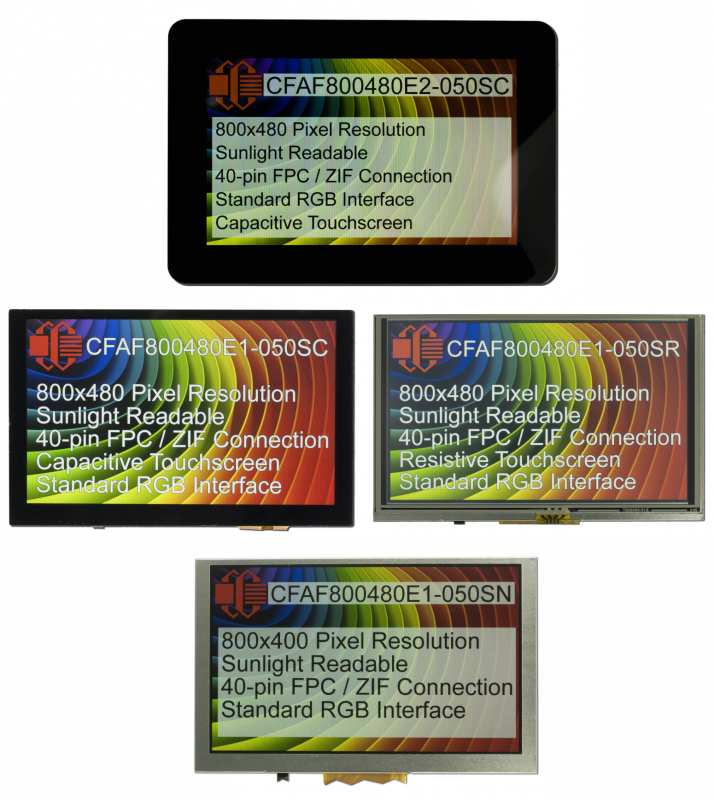 2.4″ EVE Displays
Also new are these 2.4″ EVE displays. Available with a capacitive touchscreen or without a touchscreen, these displays are high resolution and looks beautiful. Order a full development kit to get quickly into development.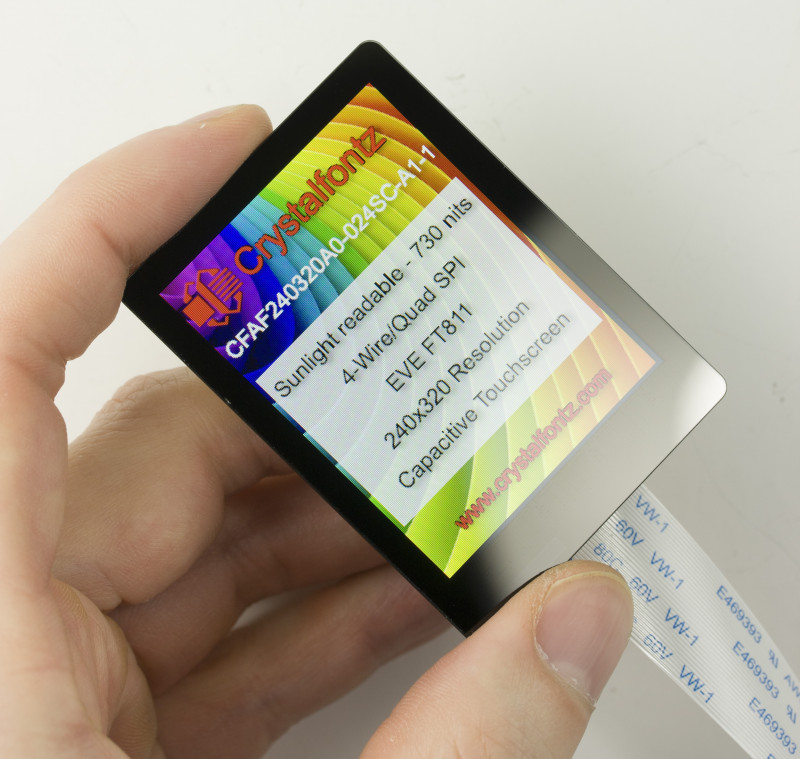 Accessories
We have the hottest accessories for spring. New to our collection of accessories is this dual row 16 position header. With its 8×2 pin design, this header is intended for use with character and graphic displays that have an 8×2 pin header. If your display has a straight row of holes, we also have a header for that.
We've also put a drive bay kit up for sale on our website. Do you already have a CFA533 or CFA633 and want to install it in your PC for some sweet retro vibes? You can pick up a drive bay bracket and follow our video guide to install it. If you're buying a new display, we recommend ordering it installed in the drive bay kit.
Want to stay apprised of the new releases from Crystalfontz? Sign up for PCN or new product updates.
Contact Us
If you have any questions, we can be reached at support@crystalfontz.com, we also provide chat and telephone support Monday through Friday during our open hours.
We love to hear about your projects! Find us around the web (YouTube, Facebook, Instagram, LinkedIn, Twitter, Forum) and let us know what you're working on.